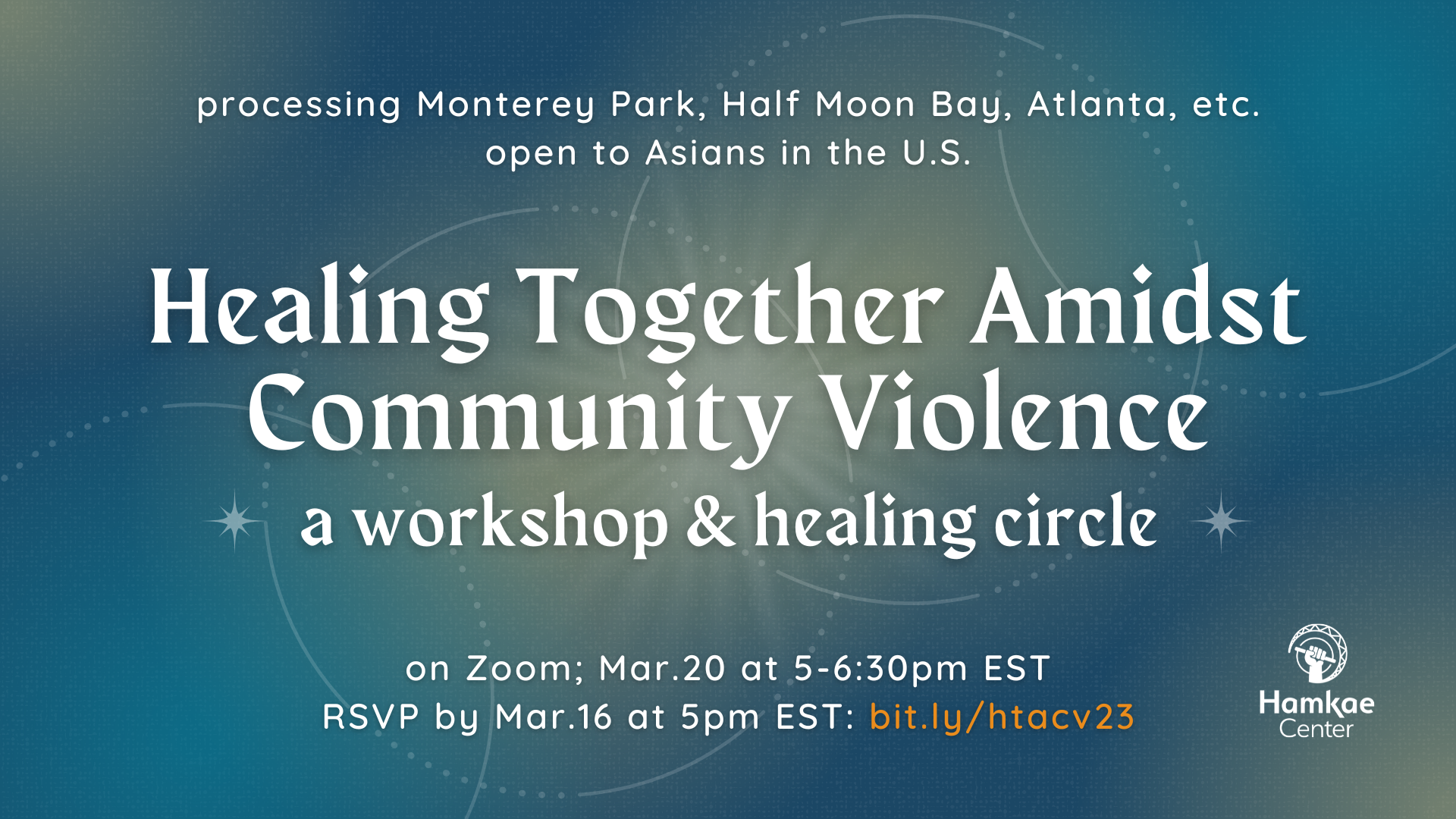 5-6:30pm on 20 March 2023; virtual on Zoom
TRIGGER WARNING: Topics that will be covered during this session include the tragedies in Monterey Park, Half Moon Bay, Atlanta, and more.
In light of the tragedies around Lunar New Year, and with the upcoming anniversary of the Atlanta shooting, we're offering a free, virtual space for Asians anywhere in the U.S. to be in community and discuss the root causes of violence against and within Asian American communities in a workshop, as well as process our thoughts, feelings, + grief together in a healing circle.
What will the workshop cover?
The workshop portion of our event will be a discussion activity using Google Jamboard. We will be unpacking how different issues- such as gender, internalized ethnic prejudice, and labor exploitation- overlap and impact the types of harm experienced by Asian American communities. It will be facilitated by Jade Lee, our Special Projects Coordinator.
What is a Healing Circle?
Healing circles allow each one of us to be fully and completely ourselves. Being fully seen and listened to in a circle has the potential to heal deep hurts- be it physical pain or a deep sorrow of the heart. These are safe and supportive spaces made up of peers who walk with each other through challenging times and experiences. Each circle is a blend of sharing and silence, compassion, and curiosity. Circle participants abide by agreements- notably around confidentiality- to honor our own unique paths to healing and respect the choices of others. This space will be facilitated by Tom Liu.