Our Staff
All staff can be reached by phone at 703-256-2208. Click on each picture to learn more about them!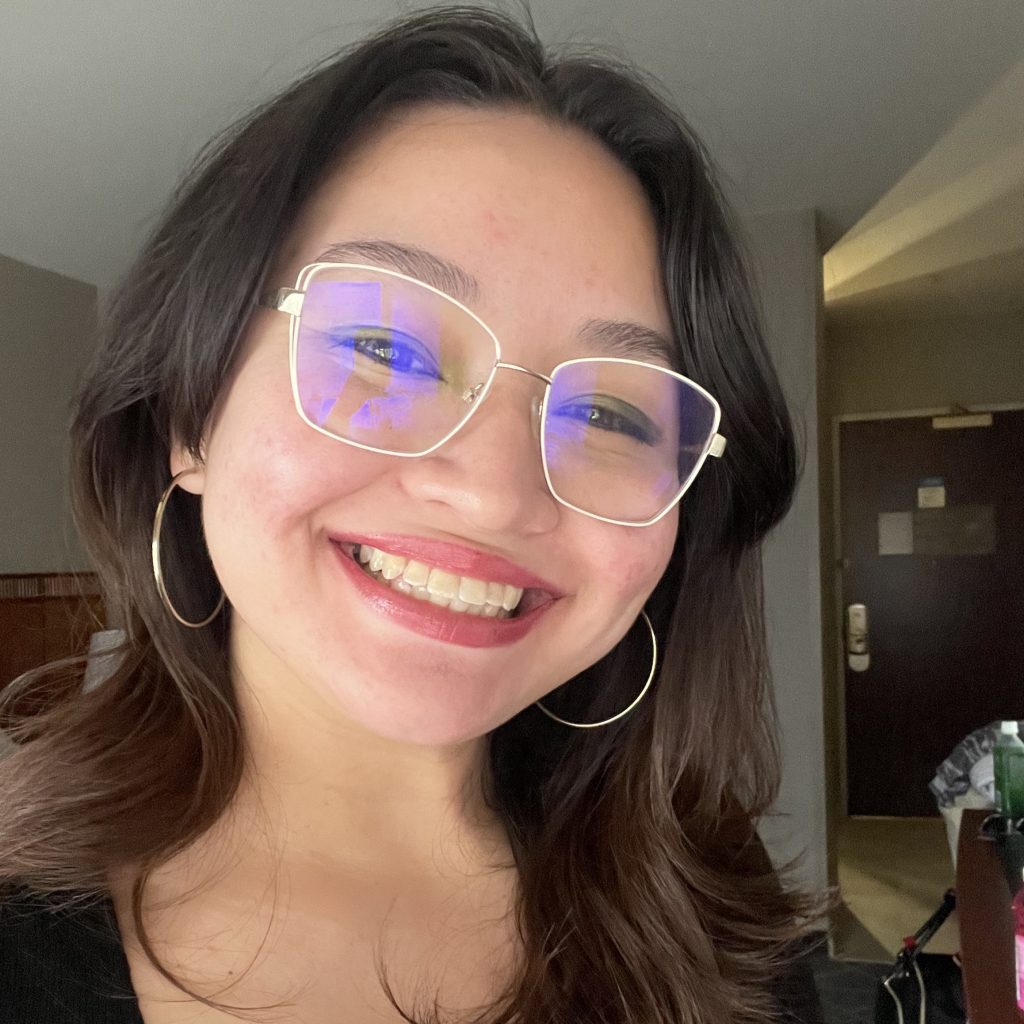 she/they
Ashley Elstad is Hamkae Center's Policy Associate. They are a queer, 2nd generation Chinese and Taiwanese American from Woodbridge, Virginia. She studied social work, community administration, and policy practice.
From a justice perspective, they are committed to bridging connections between racially diverse youth and underserved communities with the legislation that should reflect their needs. She has pursued change through her previous role as Hamkae Center's Policy and Communication Team Intern, connecting local leaders with state decision makers.
In their free time, Ashley likes to read, write, and enjoy a meal with family and friends!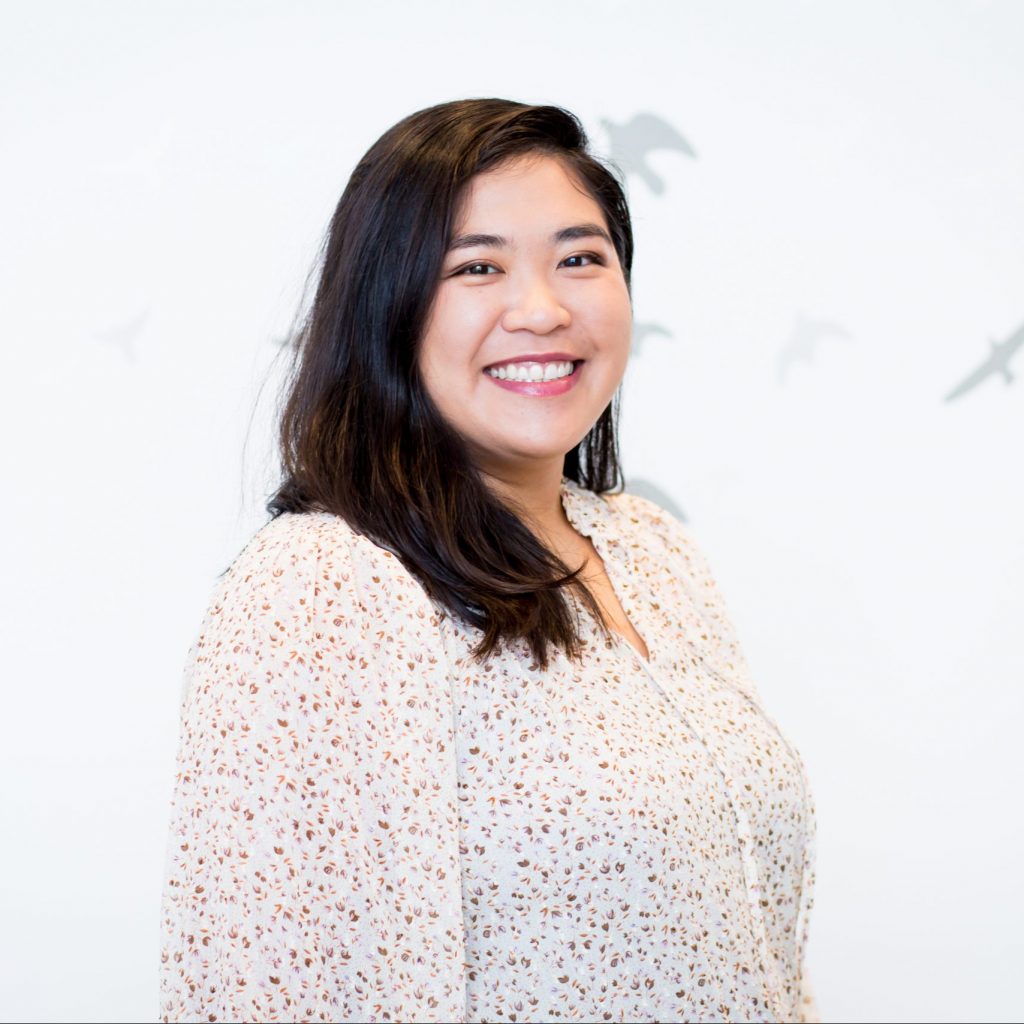 she/her
Ha Tang (Tăng Hoàng Hà) is a 1.75 generation Vietnamese/Chinese (aka: người Hoa, specifically, Teochew) American with a degree in Social Work. As a Community Organizer, she focuses on strengthening leadership and building power with community members to advocate for changes we want to see surrounded but not limited to education, language justice, immigration, and healthcare.
She found her passion for social justice, advocacy, and education as a participant in the Southeast Asian Action Resource Center Leadership & Advocacy Training (SEARAC LAT), where she advocated for increased funding for college access, completion programs, and ethnic data disaggregation. She later went on to serve as a mentor at Asian American Youth Leadership Empowerment & Development (AALEAD) and worked at a school. She was also an active civic engagement volunteer at Hamkae Center.
She enjoys playing video games, watching Asian dramas, puns/jokes, and eating spicy food that'll make her cry.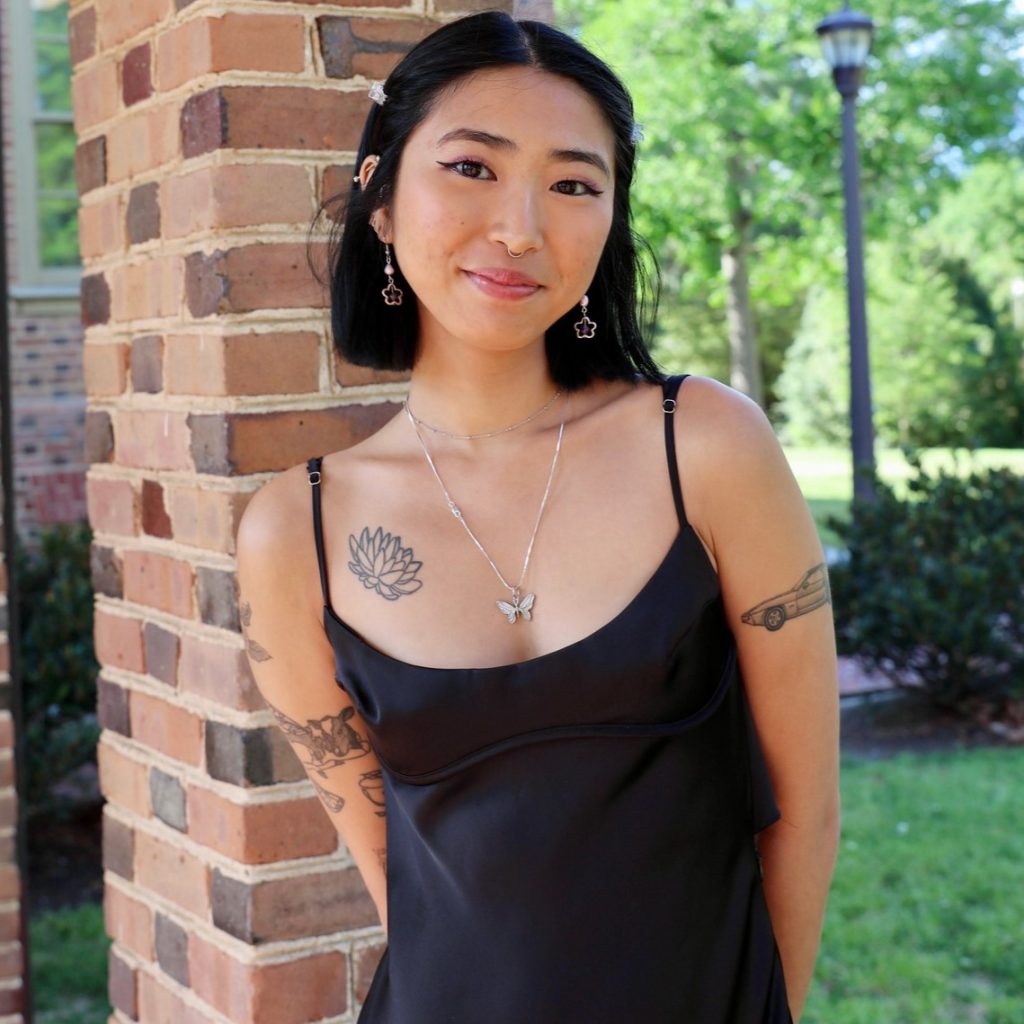 she/her
Megan Wu (吳燕芯) is Hamkae Center's Field Coordinator. She is a second-generation Taiwanese American who grew up in the Blue Ridge Mountains of Southwest Virginia.
Growing up in an area that did not have a huge Asian demographic, she realized the importance of having representation through voting and making one's voice heard. Megan is an advocate for underrepresented communities and wants to protect the rights of voters. With an educational background is in Government and East Asian Studies, and her interests in both the Asian American community and government influenced her to pursue a career in non-profit work.
In her free time, Megan enjoys being in nature whether that be taking walks or going hiking, baking, and discovering new music to listen to.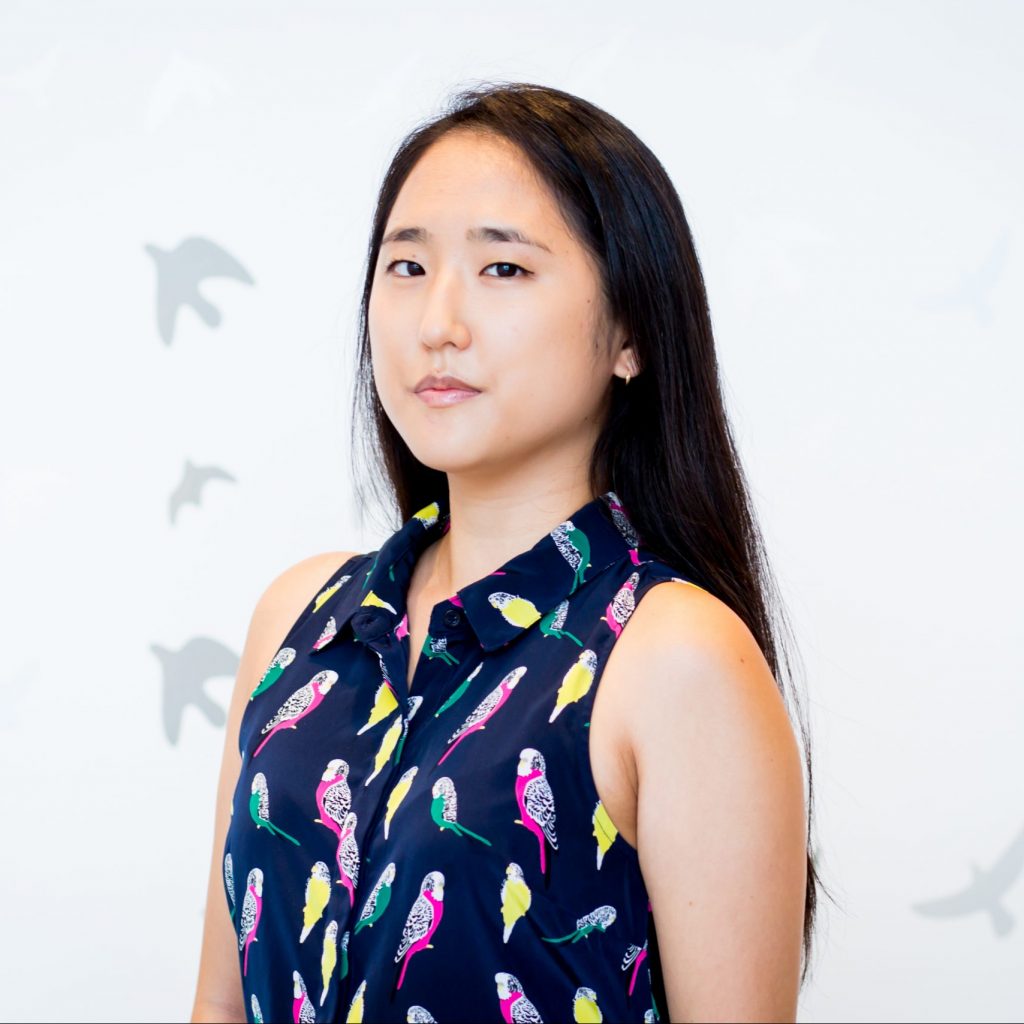 they/them
Miae Bok (복미애) works with a multilingual team to strengthen, grow, and support Hamkae Center's Community Services & Outreach program. They are a 2nd-generation Korean American from Northern Virginia.
Believing that true sustainable social change must center the community, Miae joined Hamkae Center in 2018 as a Resource Organizer before moving into their current position. While completing their MSW, they interned with the Virginia Sexual & Domestic Violence Action Alliance, providing data analysis and research support to foster more inclusive programs. They also interned with Diversity Richmond, kickstarting the organization's first Bisexual+ support group.
In their spare time, Miae enjoys playing JRPGs, dreaming about big dogs, and planning their next cosplay.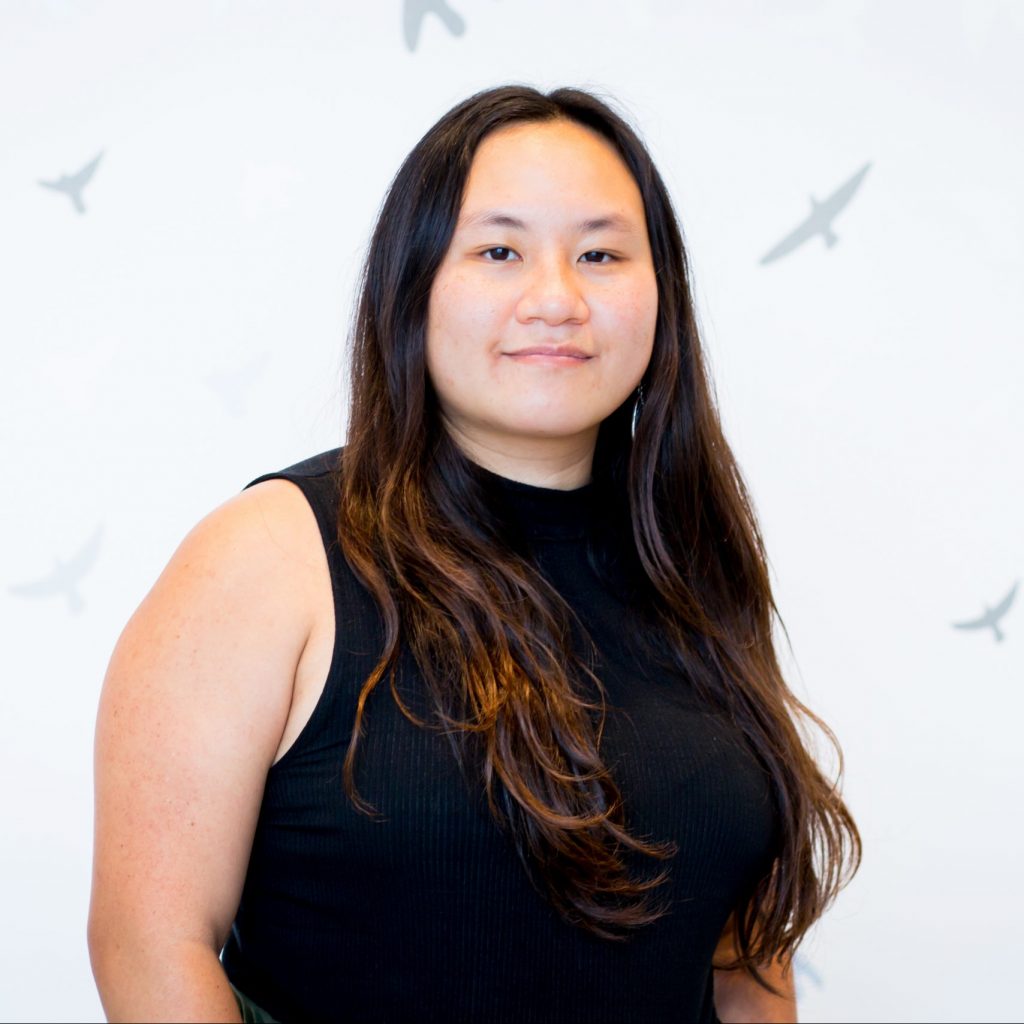 she/they
Mitch Chan is the Organizing Team Lead at Hamkae Center. Born in Flushing, New York, she is the daughter of Chinese-Malaysian immigrants. As being Asian is not a monolithic experience, Mitch seeks to celebrate the differences in our backgrounds and experiences so that we can uplift Asian voices, while ensuring that we fight and win the tangible changes that our communities need.
She has a strong background in community and labor organizing. Prior to joining Hamkae Center, Mitch was the Lead Organizer at ACE Collaborative and New Virginia Majority. She organized Asian community members around housing and COVID-19 justice in Arlington, Virginia. She was also a staunch union organizer with her own graduate student union (Graduate Employees' Organization, AFT/IFT Local 6300, AFL-CIO) in Champaign, Illinois.
In addition to her work at Hamkae Center, she organizes with Asian LGBTQIA+ community groups in the DC-Maryland-Virginia area. In her spare time, she is attempting to perfect her culinary skills. She can be found in the kitchen, figuring out how to make Malaysian dishes and kuihs. Her dream is to open an underground queer Chinese-Malaysian cat cafe and bookstore.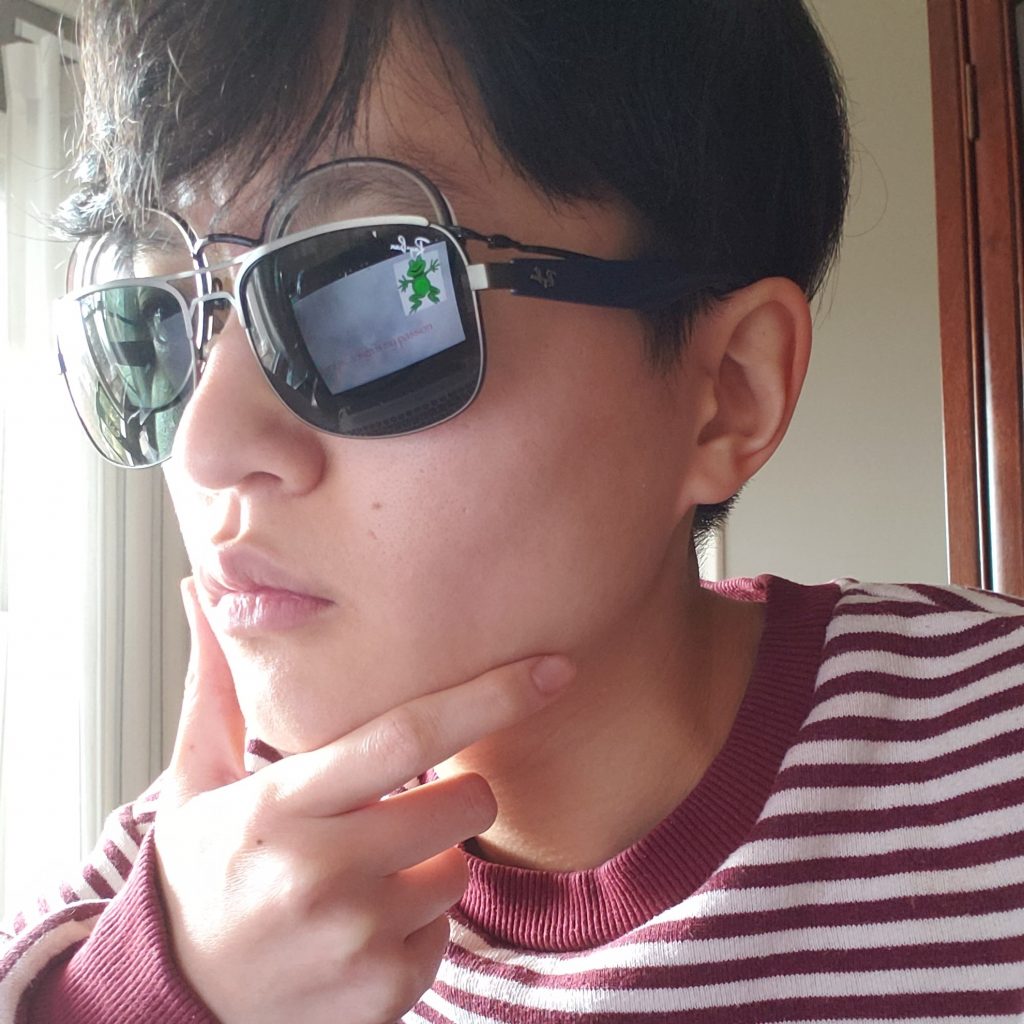 they/them
Quynh Nguyen (Nguyễn Quỳnh-Vân) is a queer 2nd-generation Vietnamese american rooted in Northern Virginia. As the Digital Organizer, they amplify our work online by creating and maintaining content for our newsletter, website, and social media accounts. They started first as Hamkae Center's Membership & Communications Associate to pursue their passion for exploring and helping flourish the potentials of a progressive AAPI collective in NoVA.
In their journey of understanding what it meant to be LGBT, Asian, and american at the same time, Quynh found a love for learning the radical histories/movements of oppressed people here and everywhere, abandoning the pre-medical career track to instead explore what influences health from a societal perspective. They've done research about health inequities of marginalized populations at the national level as an NIH intern, as well as at the local level with Appalachian communities as a student researcher. Now, they're excited to do work that helps Vietnamese and other Asian americans realize and change the greater forces that impact our health and daily lives, beyond the individual.
Quynh is a co-founder and core organizer of the new grassroots group Viet Place Collective. They enjoy eggplant, trying local immigrant-owned restaurants, finding ways to get things for free, and taking the stairs. They encourage everyone to install uBlock Origin (not any other ad-blocker) and to check the privacy settings of all apps thoroughly- ESPECIALLY Facebook.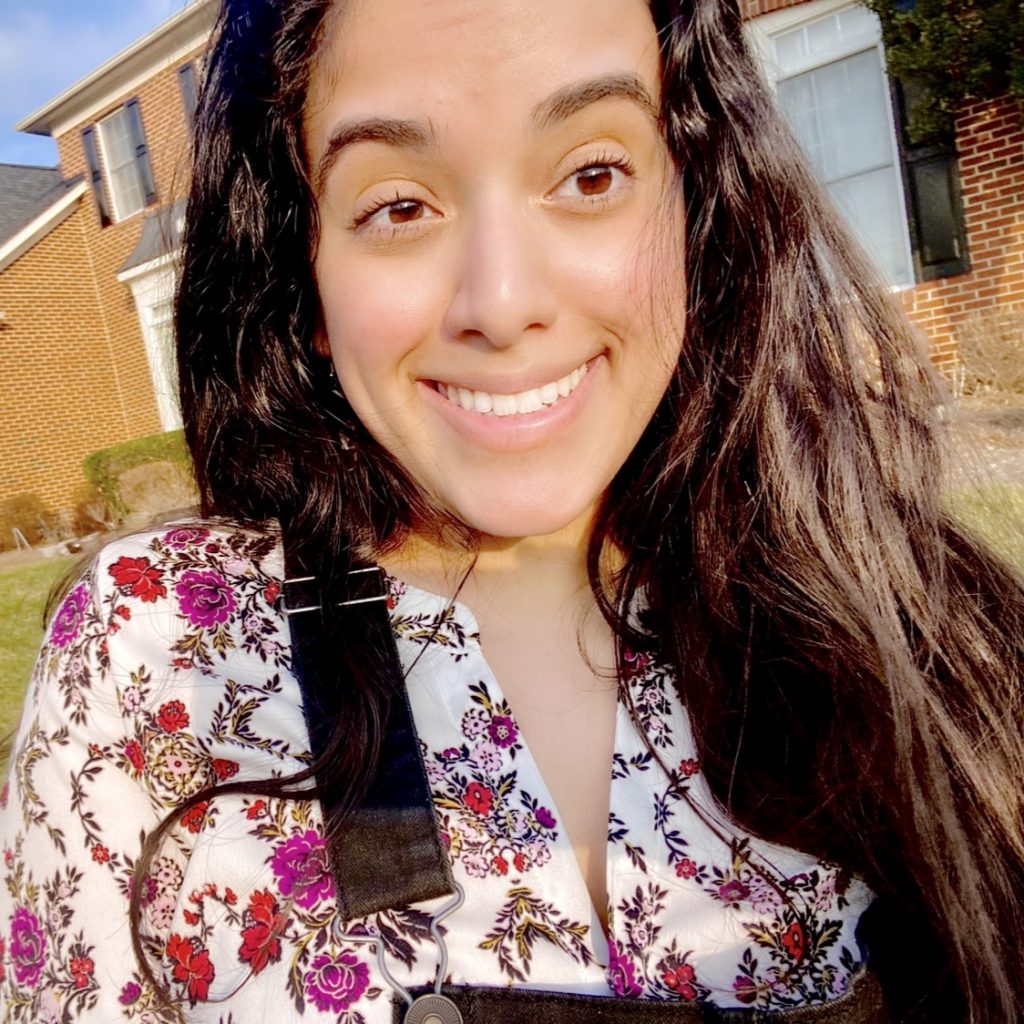 she/her
Ramsha is a second-generation Pakistani-American from Northern Virginia. She is trilingual in English, Urdu, and Hindi (and is at an intermediate level in Spanish). Her educational background is concentrated in health & medical sciences- she recently obtained her Masters in Physiology and Biophysics. Her education has furthered her passion about restorative health justice for historically-disenfranchised communities. She has done work combating misinformation regarding the HPV vaccine and destigmatizing reproductive health in immigrant and AAPI communities. Previously, as a vaccine spokesperson for Hamkae Center, she conducted outreach and education regarding the COVID-19 Vaccine.
Ramsha believes that education, cultural competency, justice, and compassion will contribute to the progress needed to make our world a better place. In her free time, she enjoys baking, crocheting, dancing in her room, learning new languages, and reading whatever she can get her hands on.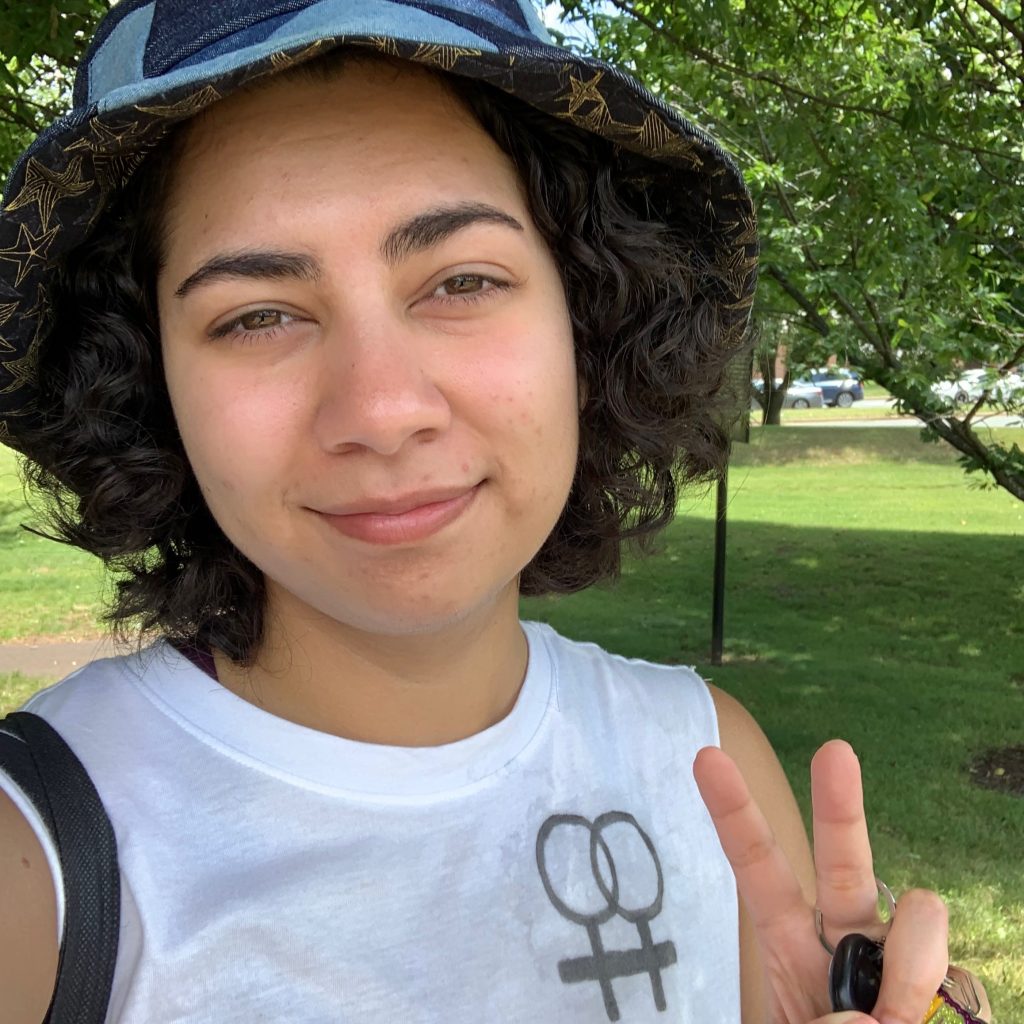 she/they
Sami Watson is Hamkae Center's Civic Engagement Manager. She is a queer, biracial Indian American who was born and raised in rural Central Virginia.
Sami is interested in social justice and promoting civic engagement, especially in underrepresented communities. Before coming to Hamkae Center, she was a field organizer on a Congressional campaign, a campaign manager for a VA House of Delegates campaign, and an account manager at a Democratic mail firm. These experiences taught her the importance of empowering the community to participate in the electoral process. Sami joined Hamkae Center (then NAKASEC VA) in Spring 2021 as a part-time canvasser and then re-joined in the Summer 2021 full-time as the Field Coordinator. As the Civic Engagement Manager, Sami hopes to continue building relationships with Virginia's Asian American communities and promoting and protecting their right to vote.
In her free time, Sami enjoys playing guitar, longboarding, writing poetry, being in nature, and hanging out with her friends and family.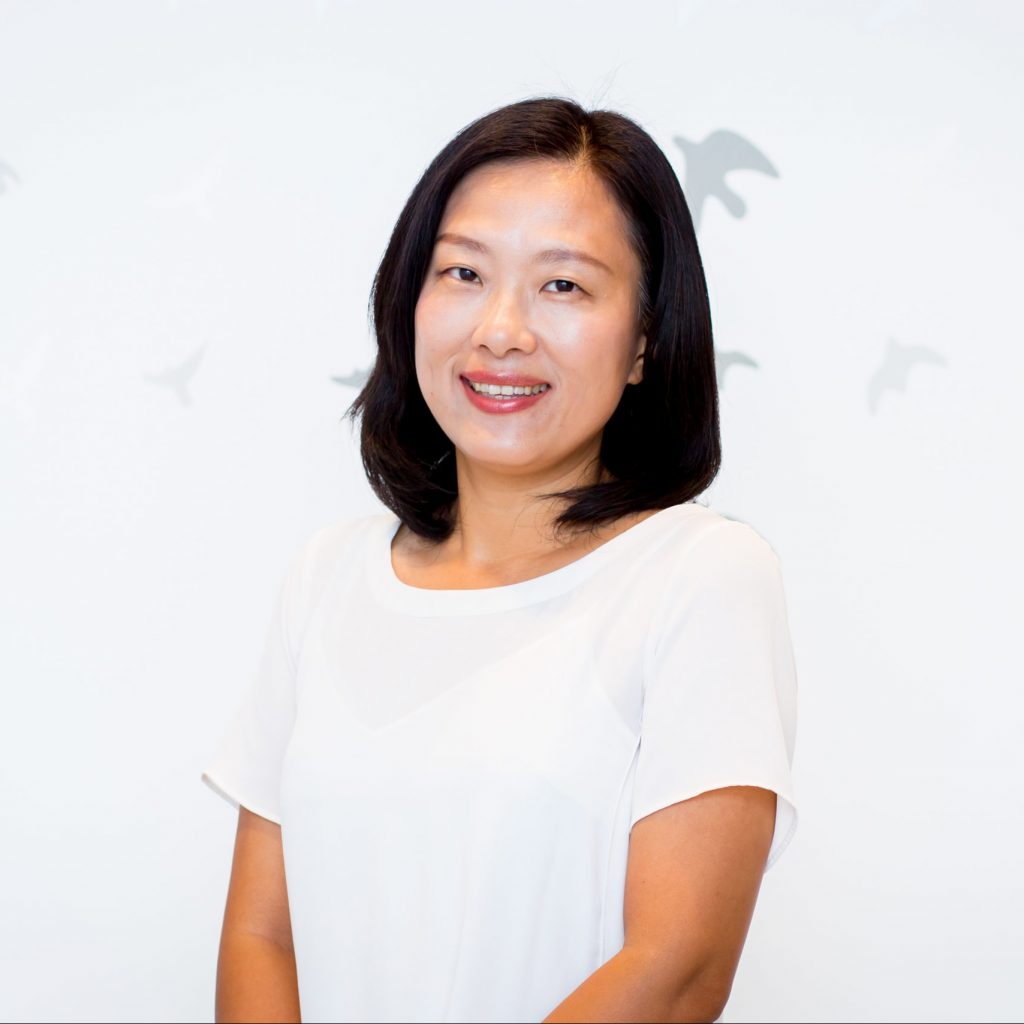 she/her
Sejung Park (박세정) is fluent in Korean and English, and was born in South Korea. She majored in broadcasting and reporting in college. Before joining Hamkae Center, she helped small businesses at a Korean radio station in Northern Virginia. This is her first time working in the nonprofit field. She wants to help make a change in the community for the better.
In her free time, she likes working out, listening to music, walking, and hanging out with her family.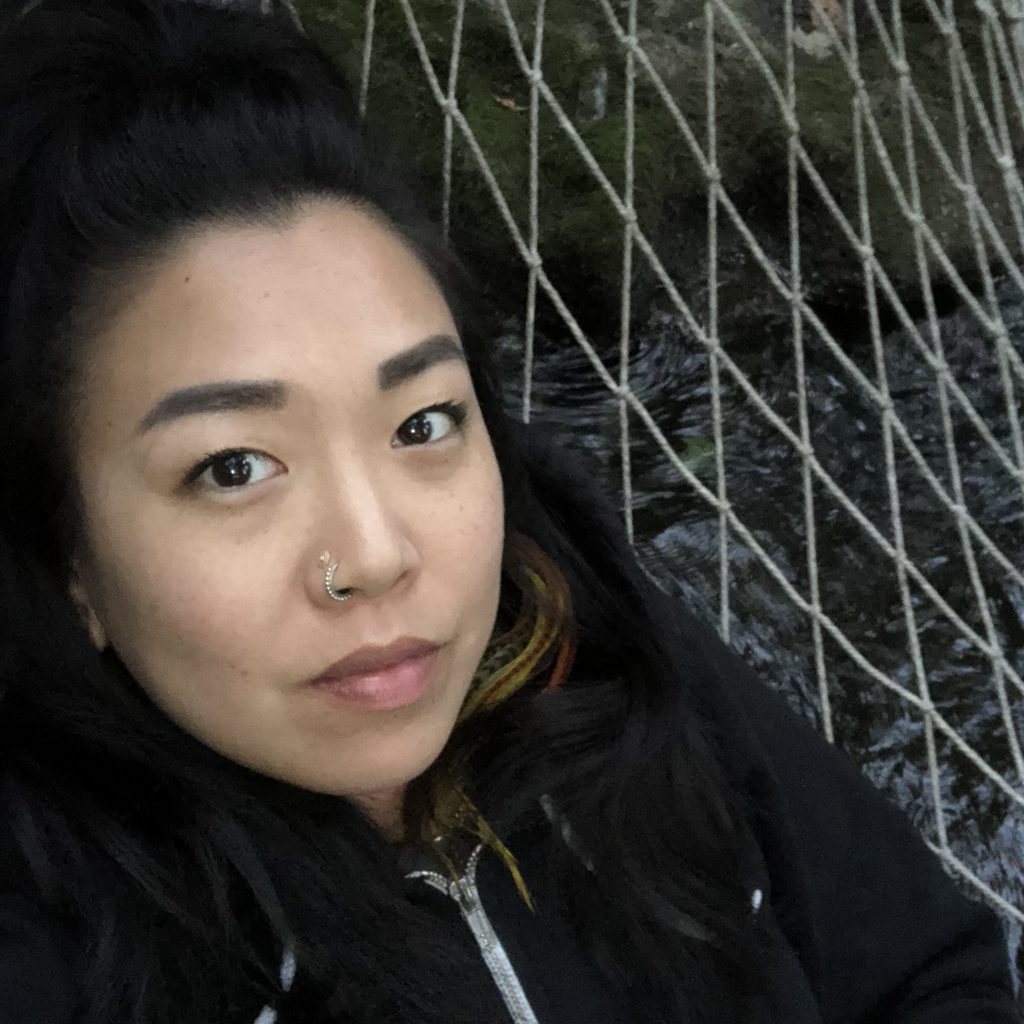 she/her
Shina is a first-generation Korean American who has recently returned to the DMV area after spending the last 18 years in the San Francisco Bay Area.
Her professional background has been concentrated in client-facing customer service and vendor relation roles within the food and service industry. Her most recent experience as a general manager and event coordinator in Oakland, CA has sparked her interest in, and motivated her to concentrate on, community-focused approaches to running and supporting local small businesses. Her latest experience, combined with her degree in social psychology, has taught Shina to wholly believe in the power of building constructive relationships between people through meaningful communication that drive diversity, equity, and inclusivity to achieve common goals that will better our communities as well as the individuals who bring them to life. She also hopes to continue her education to complete her master's degree in social work.
In her personal time, Shina loves to be outside in nature exploring and experiencing new places, admiring antiques and vintage artifacts, walking, reading, and being with her family, usually cooking and eating.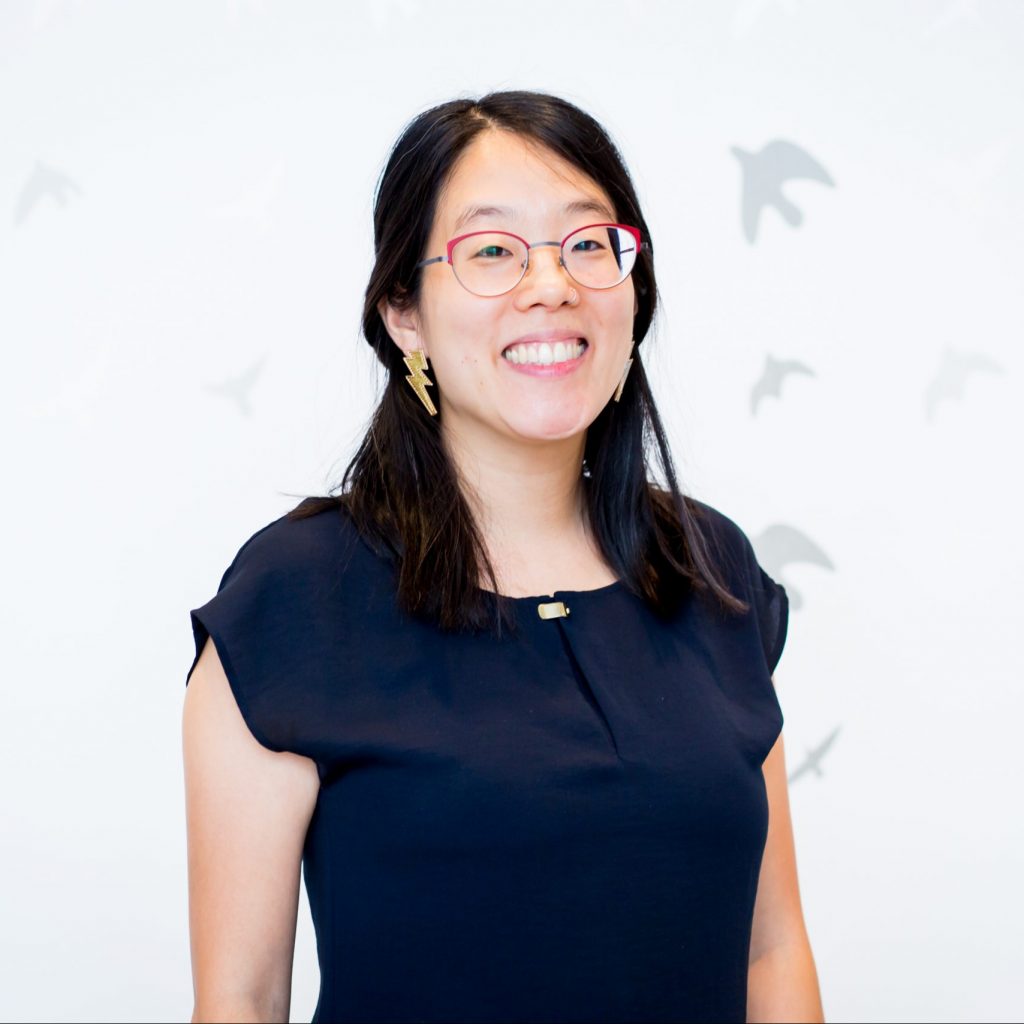 she/her
Sookyung Oh (오수경) joined Hamkae Center as its first Director in January 2017. Her role is to lead an awesome team and build a strong organization to realize the mission of organizing Asian Americans to achieve racial, economic, and social justice. She has spent two decades designing and leading issue-based campaigns, training dozens of organizers and community leaders, fundraising, providing data and policy analysis, working with decision-makers to approve solutions on a wide range of matters, and leading projects or organizations in Asian American communities.
Sookyung also serves as the Virginia Director of NAKASEC Action Fund, a political organization that supports progressive candidates for elected office. Currently, she participates on the executive board of the Virginia Civic Engagement Table and the board of the Virginia Coalition for Immigrant Rights.
She is a 2nd-generation Korean American who enjoys comic books and exploring the Hampton Roads region with her family.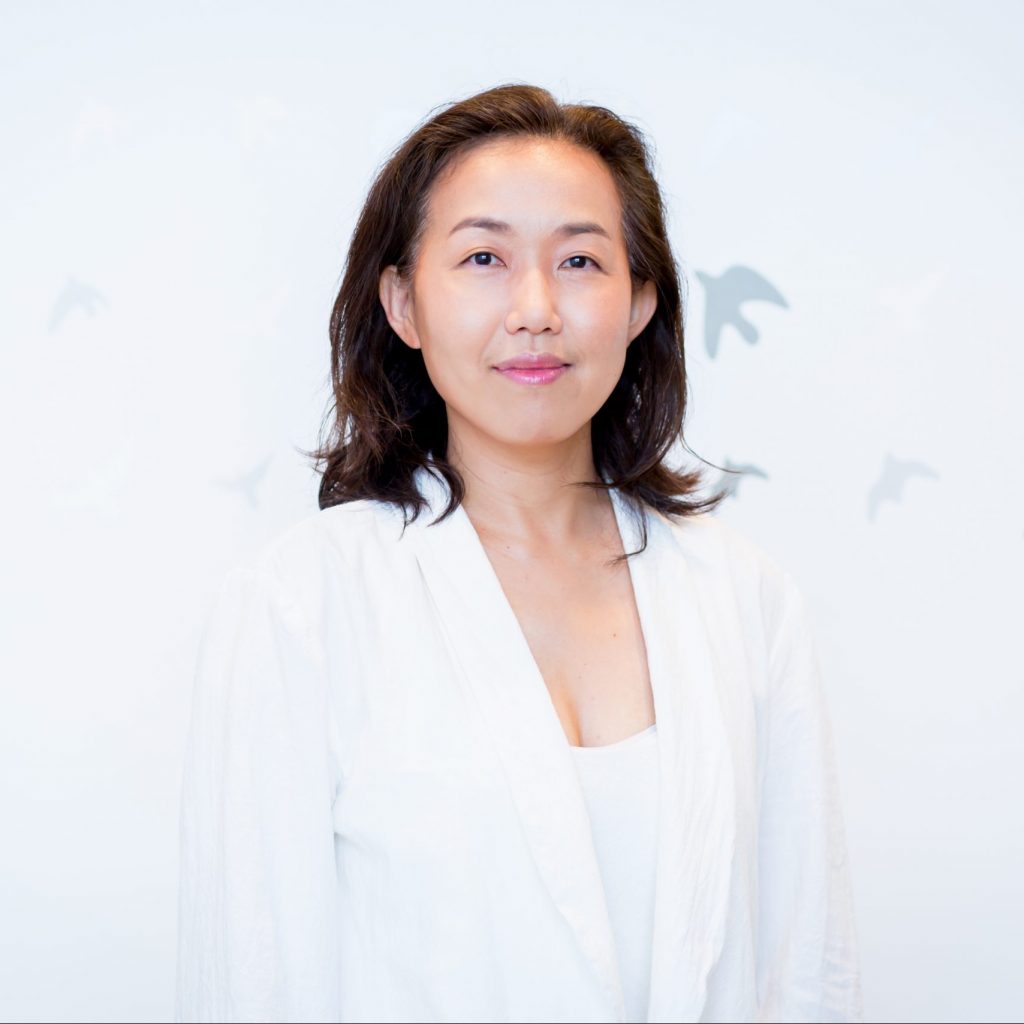 she/her
Soyoung Yoon (윤소영) was born in Seoul, Korea. Before she joined Hamkae Center, where she focuses on providing immigrant legal services and other community support, she served immigrant-owned small businesses in Northern Virginia at several accounting firms and was a freelance graphic designer. She believes that every human being has equal rights and a duty to protect those rights, as well as fulfill their civic responsibilities.
In her free time, she likes drawing, reading, and walking.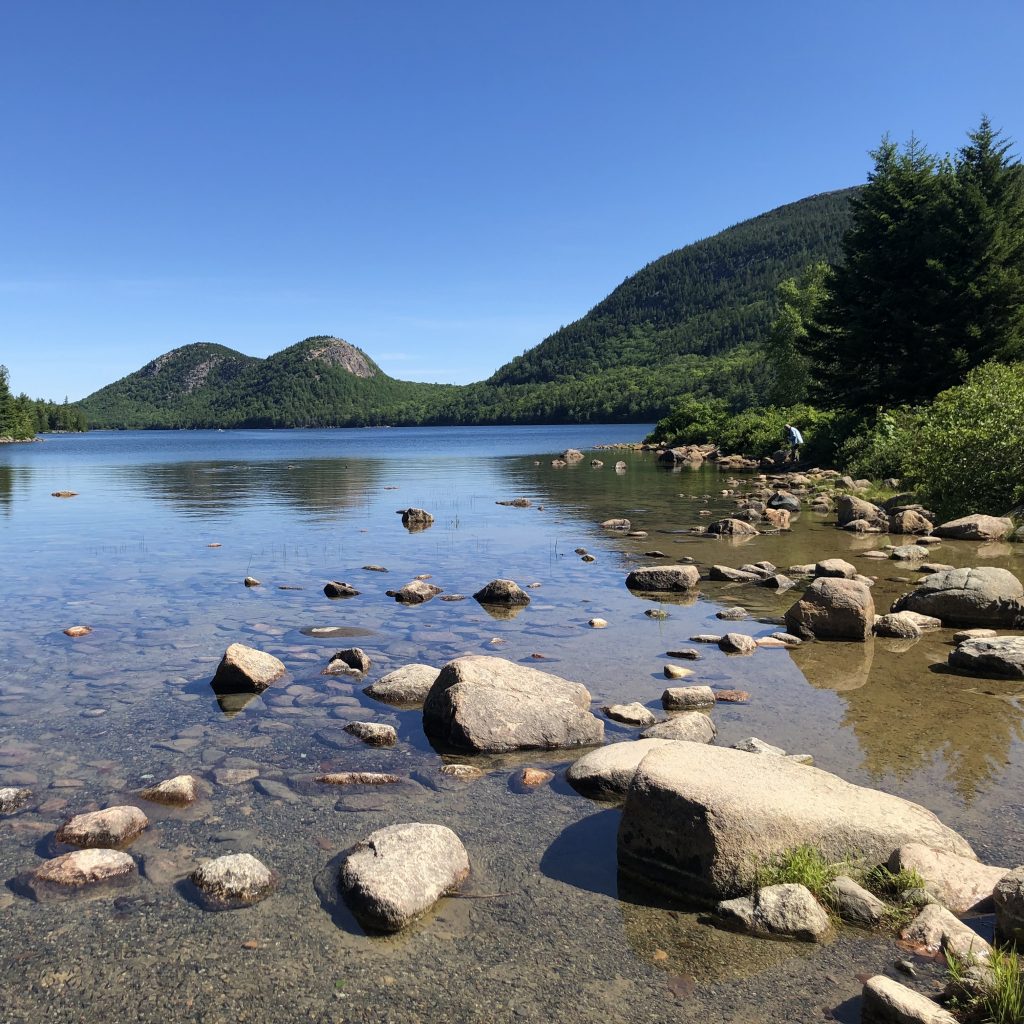 he/him
Woo Jin Lee was born in Seoul, South Korea. He's served in Korean American churches in Philadelphia and Northern Virginia as a pastor. These experiences have given him plenty of exposure to the Korean American immigrant context and an understanding of how to work with community members. He is looking forward to serving those who need help with healthcare access.
In his spare time, he enjoys playing tennis and watching movies.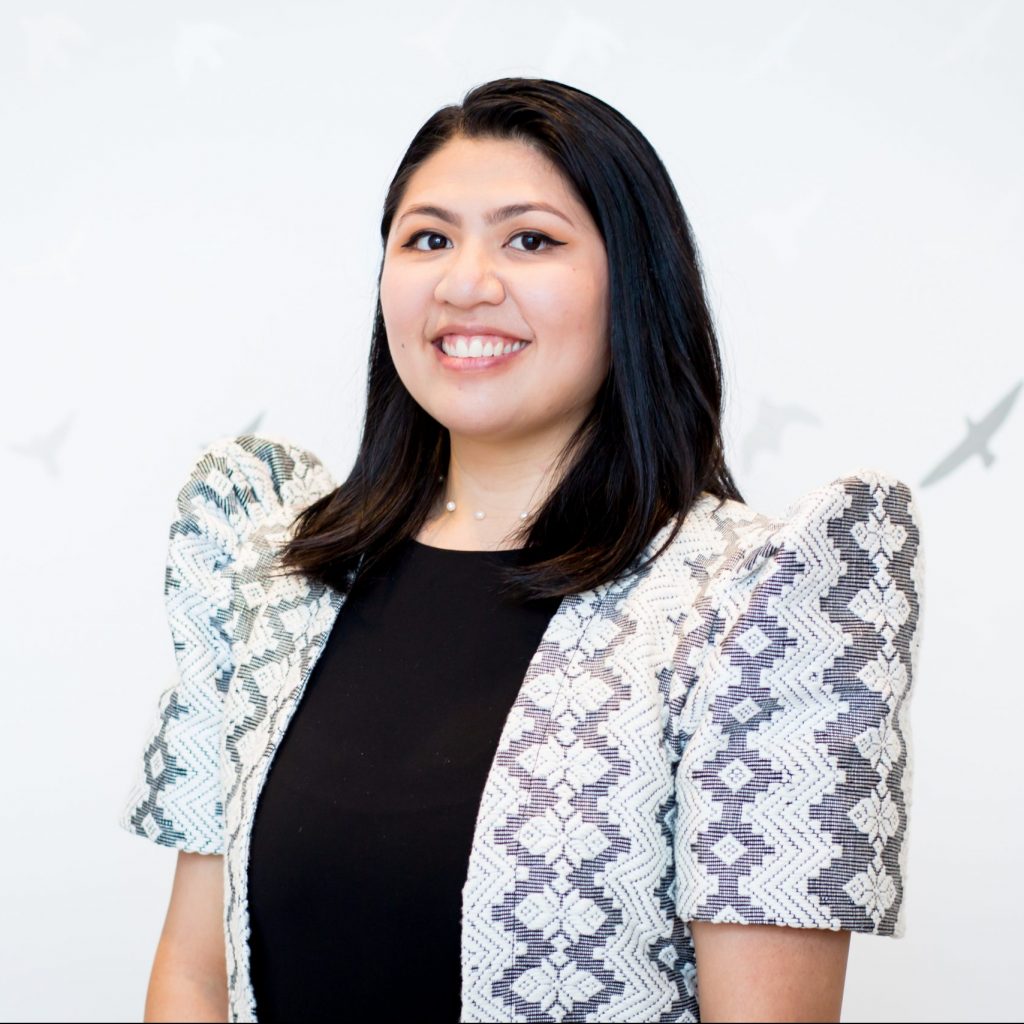 she/her
Zowee Aquino is a queer, 2nd generation Filipino American from Hampton Roads, VA interested in intersectional health equity. As the Policy & Communications Team Lead, Zowee pursues opportunities to advance a grassroots policy advocacy agenda to elected officials, media, and other stakeholders. In her previous role as the Community Health Organizer, she advanced health equity for Asian American communities, statewide health access policy, and COVID equity for AAPI and other immigrant communities in Virginia. She believes that everyone has dignity and worth, and that amplifying lived experiences and building relationships are critical to changing power dynamics to create lasting change.
In her spare time, she likes to sew, sing, weightlift, and spend time with friends and family.