Our Staff
All staff can be reached by phone at 703-256-2208. Click on each picture to learn more about them!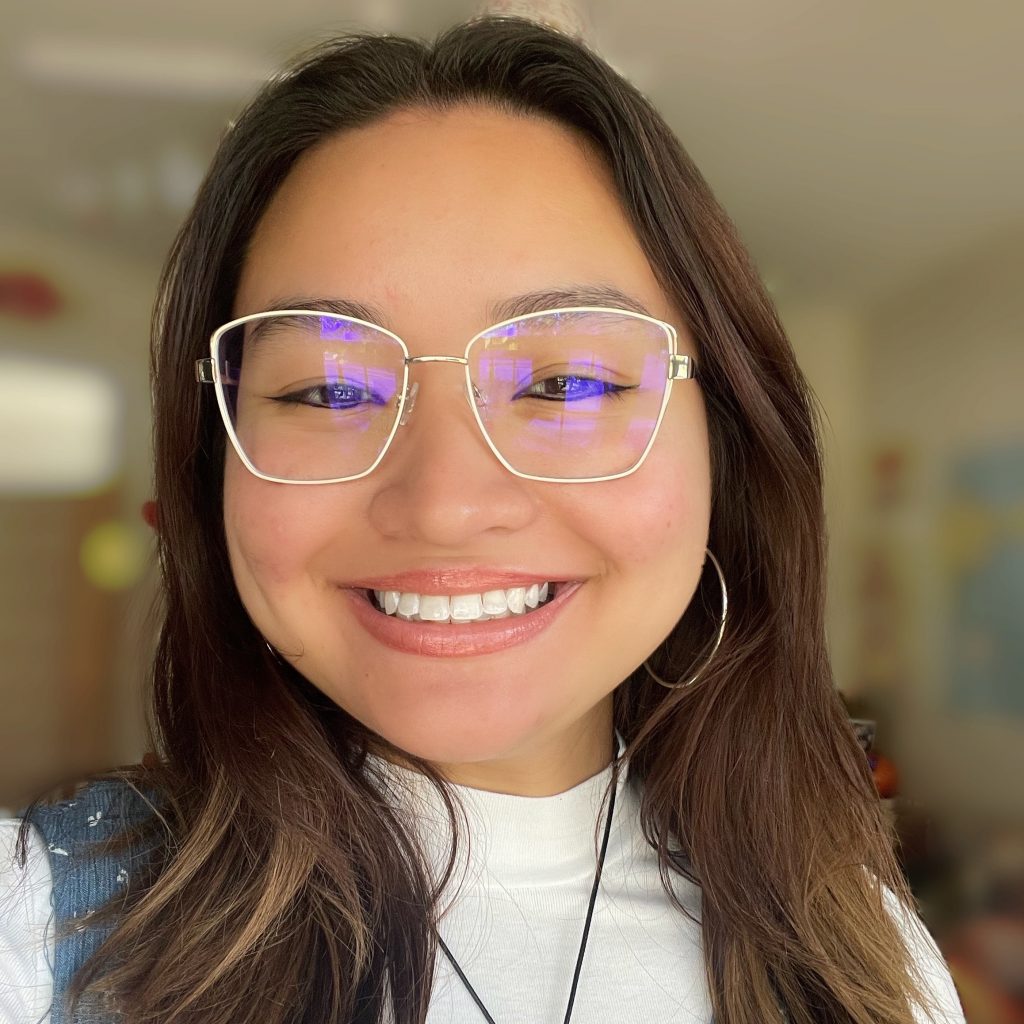 she/they
Ashley Elstad is Hamkae Center's Policy and Communication Team Intern. They are a queer, 2nd generation Chinese and Taiwanese American from Woodbridge, Virginia. She is a student currently studying social work, community administration, and policy practice.
From a justice perspective, they are committed to bridging connections between racially diverse youth and underserved communities with the legislation that should reflect their needs. She has pursued change through her work with SexEdVA, bringing comprehensive sexual and reproductive health programming to middle and high school students.
In their free time, Ashley likes to read, write, and eat food with family and friends!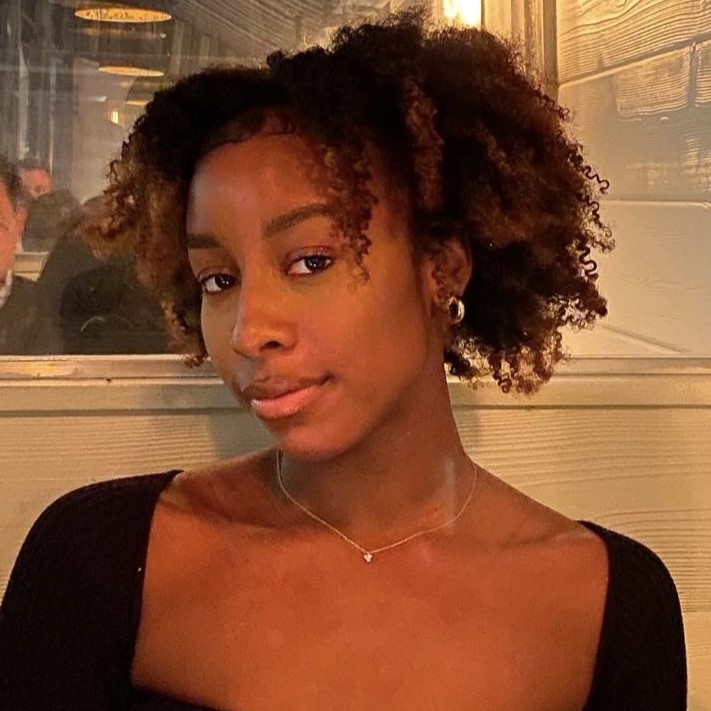 she/her
Atim Enyenihi is a college student studying nursing. She is into health and exercising, and is passionate about dermatology and body-mind duality. She used to be active with many sports and now plays lacrosse on an adult team. Atim especially enjoys reading, watching films (a self-professed fanatic), and traveling.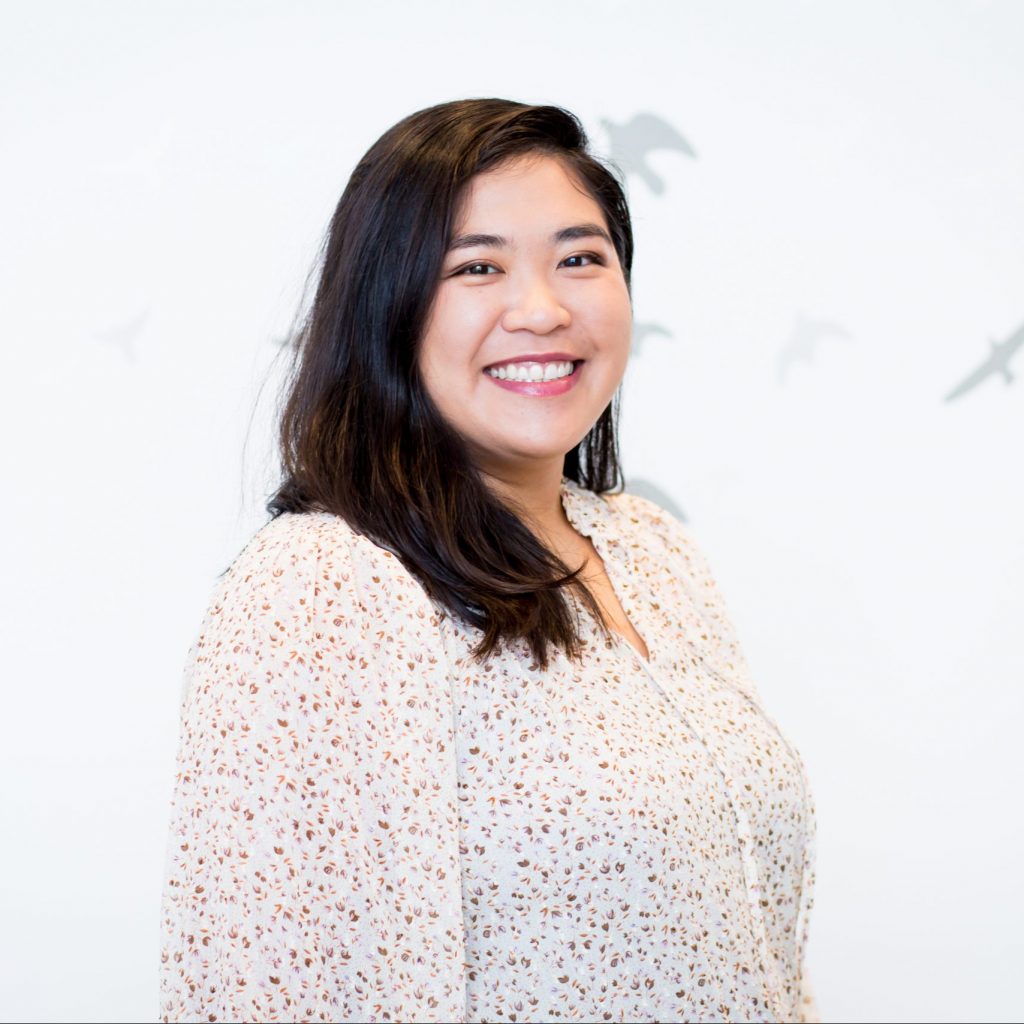 she/her
Ha Tang (Tăng Hoàng Hà) is a 1.5 generation Vietnamese/Chinese (aka: người Hoa, specifically, Teochew) American with a degree in Social Work. As a Community Organizer, she focuses on strengthening leadership and building power with community members who are impacted by challenges such as language barriers, racism, immigration status, and lack of healthcare access.
She found her passion for social justice, advocacy, and education as a participant in the Southeast Asian Action Resource Center Leadership & Advocacy Training (SEARAC LAT), where she advocated for increased funding for college access, completion programs, and ethnic data disaggregation. She later went on to serve as a mentor at Asian American Youth Leadership Empowerment & Development (AALEAD) and worked at a school. She was also an active civic engagement volunteer at Hamkae Center.
She enjoys playing video games, watching Asian dramas, eating, and spending time with friends and family.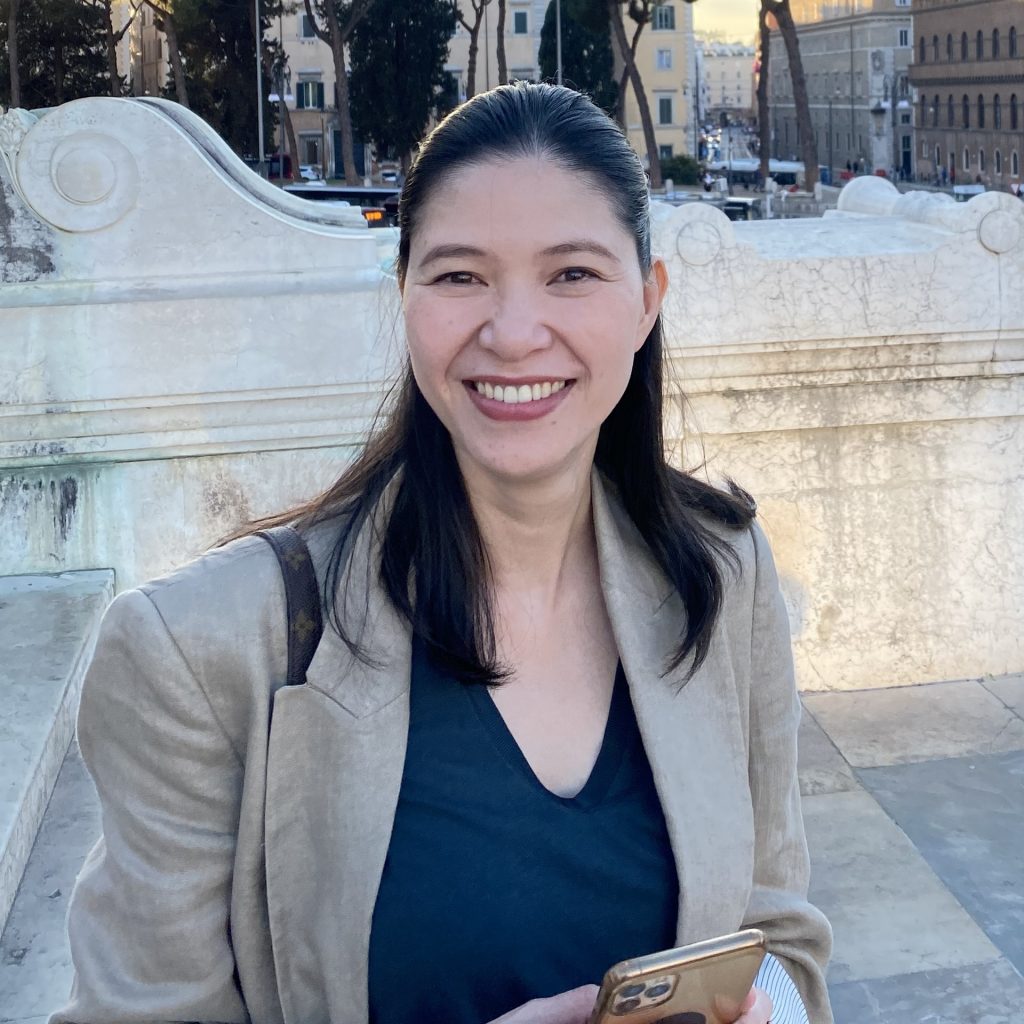 she/her
As a first-generation immigrant, Hoa experienced the difficulties of integrating into a new country. She will be promoting community services while supporting Northern Virginia's Vietnamese community as the Outreach Specialist. With her experience and knowledge, she will work together with the Hamkae Center team to build strength, support, and trust with the Asian American communities. She hopes for a world where where immigrants, people of color and marginalized communities can fully participate in U.S. society and be successful.
Hoa has a background in marketing and is bilingual in Vietnamese and English. In her spare time, Hoa enjoys cooking, reading, exploring local places and events, walking, and spending time with friends and family.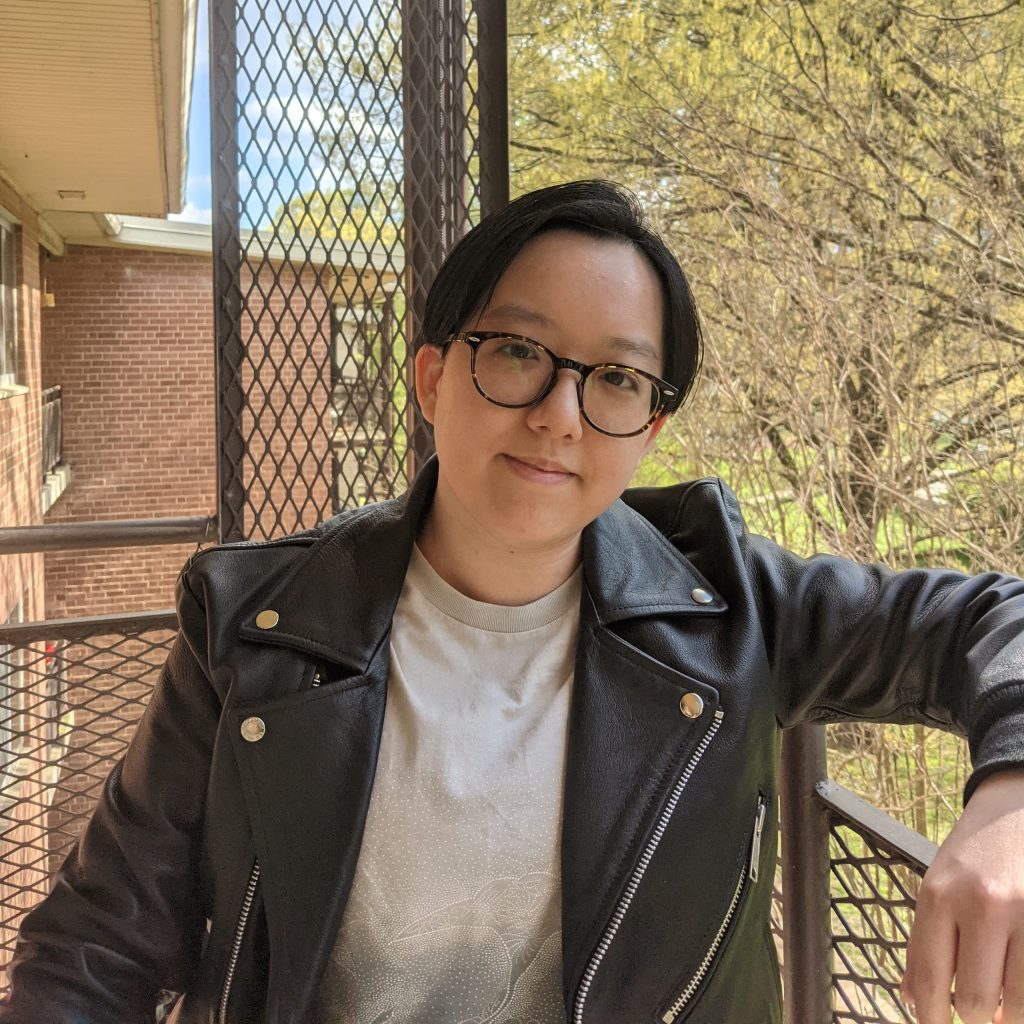 they/them
Jade Feng Lee is the Special Projects Coordinator at Hamkae Center, developing programming and workshops examining anti-violence through a creative lens. Jade is a queer, non-binary, second-generation Chinese/Taiwanese-American born and raised in Maryland.
From their experience as an artist and youth educator, Jade has nurtured a strong belief in visual arts as pathways for learning, healing, and building community. Through creative catharsis and collaboration, they hope to develop projects that raise awareness and open discussion about the different forms of violence experienced by AAPI.
In their spare time, Jade is learning to code to make weird poetic video games. They also enjoy cooking for friends, treasure hunting at flea markets, and playing volleyball. They collect owl figurines and will disregard the notion that they might have too many hoots.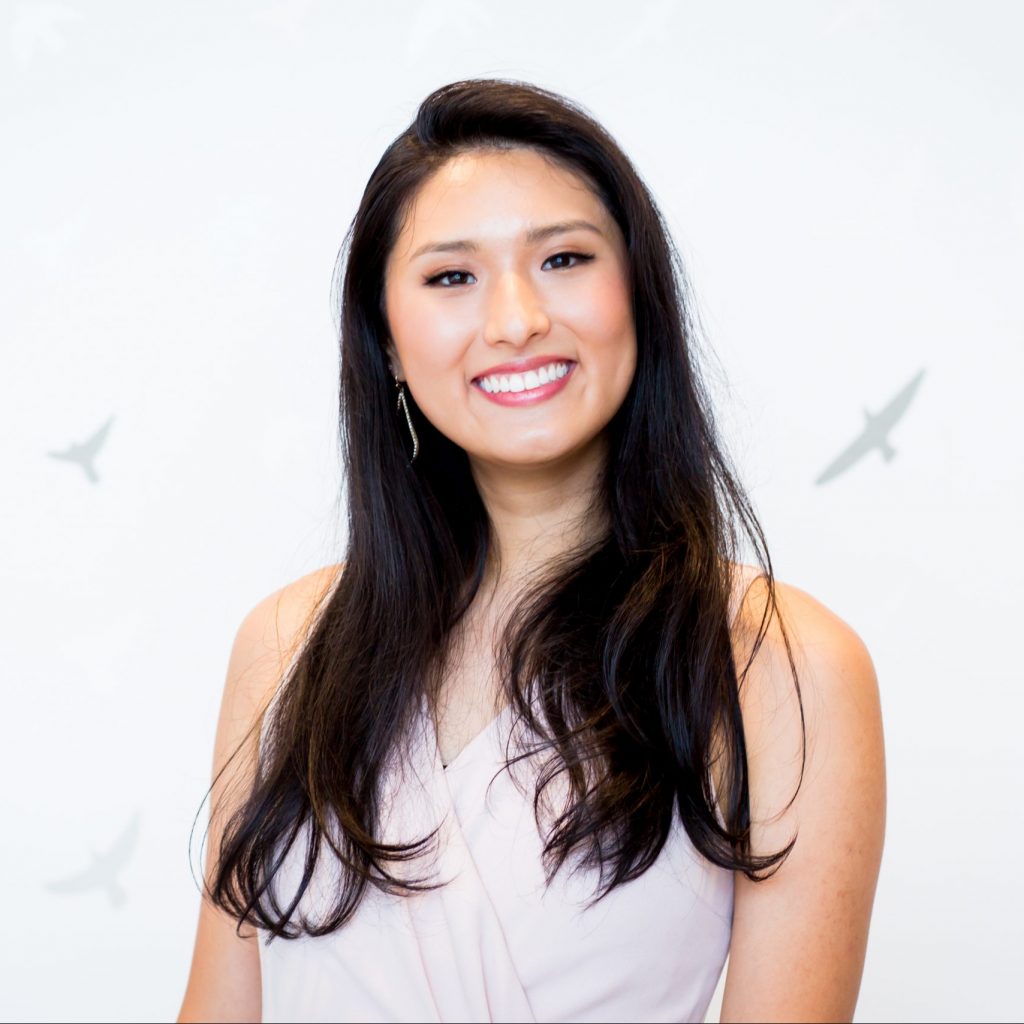 she/her
Jasmine Leu (翁翠莉) is the Civic Engagement Manager at Hamkae Center and oversees all voter education, mobilization, and protection projects. She believes that every Asian American voter is integral to amplifying Asian American voices, electing candidates who will prioritize our communities, and bringing us closer to a truly representative democracy.
Jasmine is a 2nd-generation Taiwanese American born and raised in the DMV area, with educational background in Computer Science, Sociology, and Women, Gender, & Sexuality Studies. Her previous academic and professional experience includes leading a peer-education group on LGBTQ+ issues and allyship, facilitating discussions on the intersectionality of Asian American women, hosting workshops to raise awareness about the wage gap, researching housing inequity in the Czech Republic, and canvassing for Pennsylvania's 2018 midterm elections.
Some of her favorite things in life are stuffed animals, cows, watching TikToks, bucatini, and baking and eating desserts.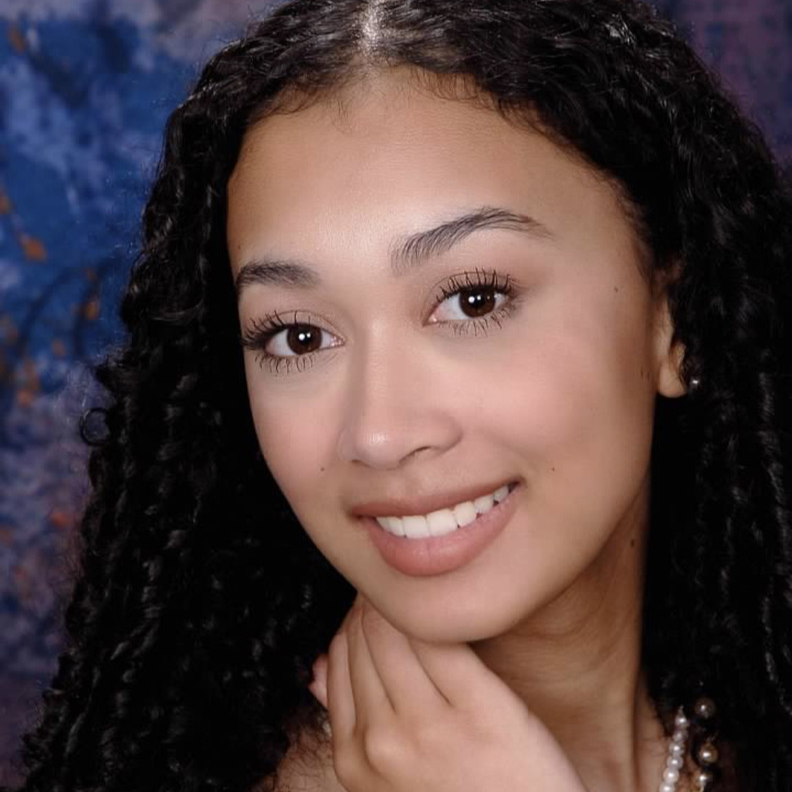 she/her
Jewel is a student currently studying Law, Criminal Justice, and Society as well as Political Science. She was previously an Organizing For Change youth intern in 2020 and is excited to return to Hamkae Center as the Organizing Intern. As the Organizing Intern, Jewel will activate local high school and college student groups and work on various projects involving education equity.
She grew up in Annandale, Virginia, as a mixed-race American of Vietnamese, Irish, and African descent. She has been involved in education reform since high school, and co-founded an Equity Team where she worked to make classrooms more equitable for all students in Fairfax County public schools. She places importance on education equity and considers it one of her passions.
You can find Jewel serving on her university's Student Government Board, watching Netflix reality shows, or eating anything and everything.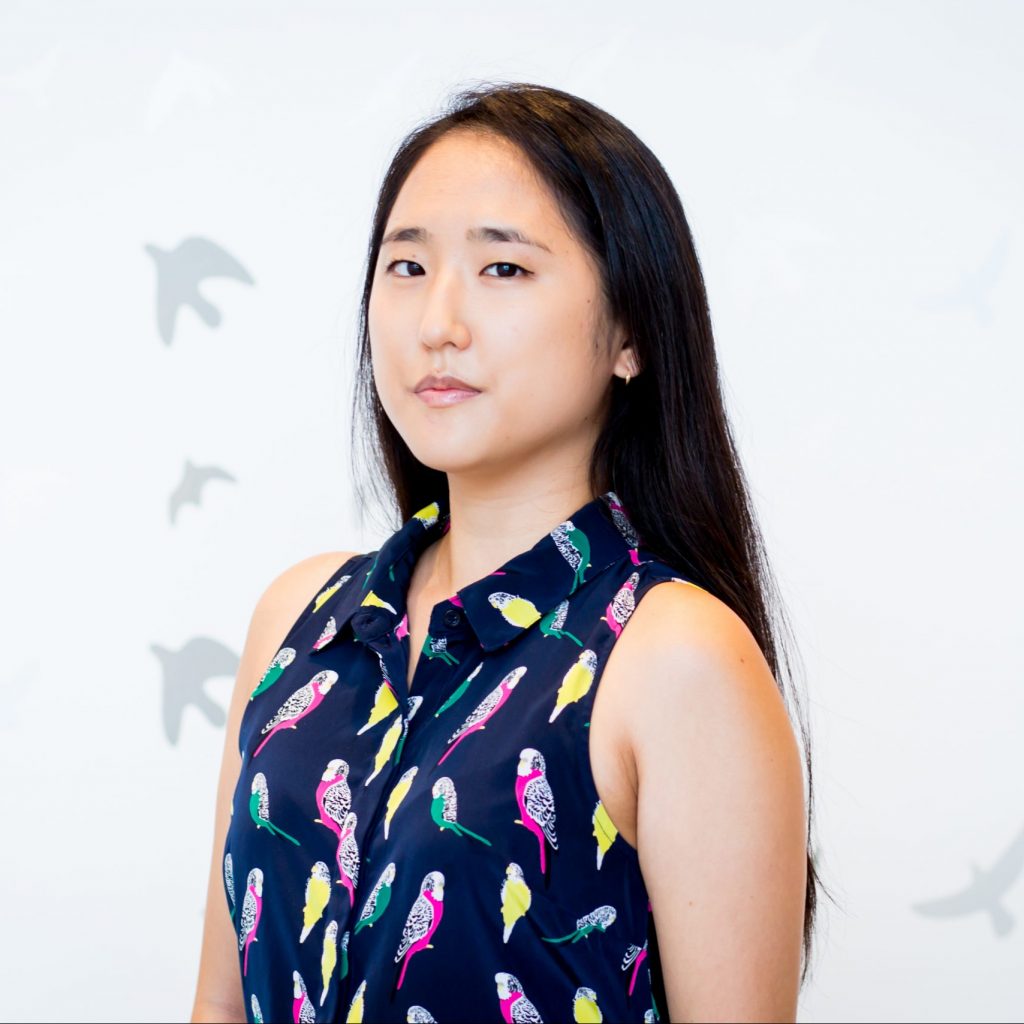 they/them
Miae Bok (복미애) works with a multilingual team to strengthen, grow, and support Hamkae Center's Community Services & Outreach program. They are a 2nd-generation Korean American from Northern Virginia.
Believing that true sustainable social change must center the community, Miae joined Hamkae Center in 2018 as a Resource Organizer before moving into their current position. While completing their MSW, they interned with the Virginia Sexual & Domestic Violence Action Alliance, providing data analysis and research support to foster more inclusive programs. They also interned with Diversity Richmond, kickstarting the organization's first Bisexual+ support group.
In their spare time, Miae enjoys playing JRPGs, dreaming about big dogs, and planning their next cosplay.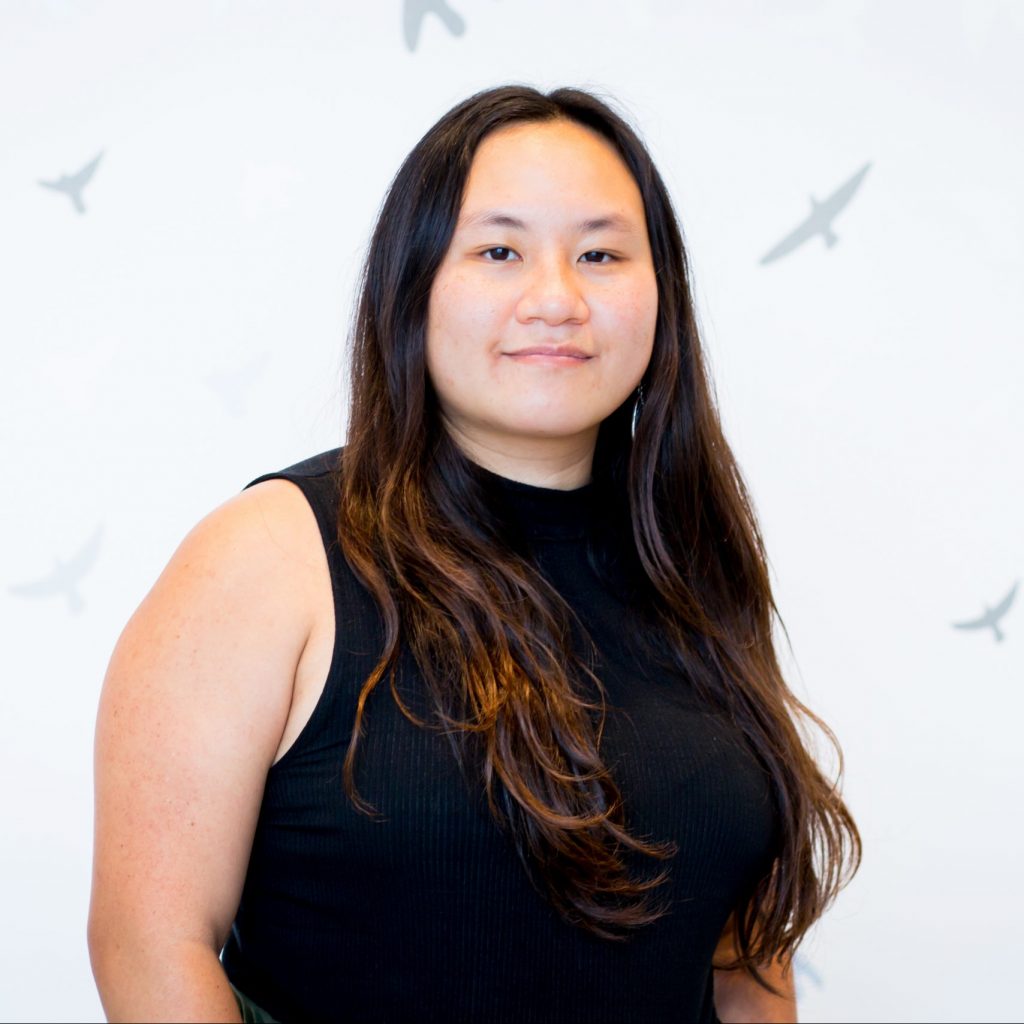 she/they
Mitch Chan is the Organizing Team Lead at Hamkae Center. Born in Flushing, New York, she is the daughter of Chinese-Malaysian immigrants. As being Asian is not a monolithic experience, Mitch seeks to celebrate the differences in our backgrounds and experiences so that we can uplift Asian voices, while ensuring that we fight and win the tangible changes that our communities need.
She has a strong background in community and labor organizing. Prior to joining Hamkae Center, Mitch was the Lead Organizer at ACE Collaborative and New Virginia Majority. She organized Asian community members around housing and COVID-19 justice in Arlington, Virginia. She was also a staunch union organizer with her own graduate student union (Graduate Employees' Organization, AFT/IFT Local 6300, AFL-CIO) in Champaign, Illinois.
In addition to her work at Hamkae Center, she organizes with Asian LGBTQIA+ community groups in the DC-Maryland-Virginia area. In her spare time, she is attempting to perfect her culinary skills. She can be found in the kitchen, figuring out how to make Malaysian dishes and kuihs. Her dream is to open an underground queer Chinese-Malaysian cat cafe and bookstore.
he/they/siya
Patrick Canteros is Hamkae Center's Growth and Operations Team Lead. They are a 1st-generation queer Filipino from Richmond, VA with an educational background in Asian American Studies and Finance.
Patrick's prior professional experiences include project management in health care tech, community building and organizing with queer, AAPI, and student communities, and academic research in histories of nationalism and imperialism. They fully believe in the power of care and revolutionary optimism to sustain movements and achieve collective liberation.
Outside of work, Patrick enjoys being out in nature – either reading, writing, or going on a hike.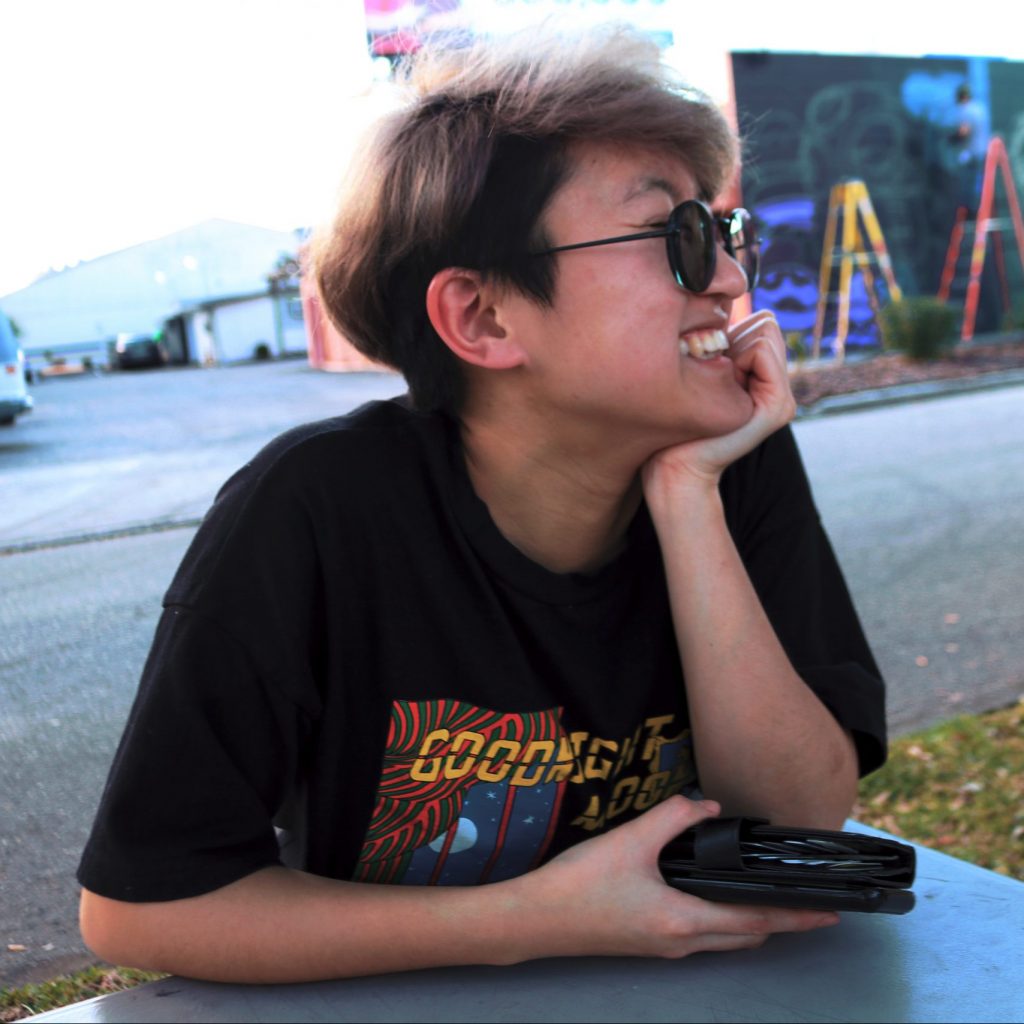 they/them
Quynh Nguyen (Nguyễn Quỳnh-Vân) is a queer 2nd-generation Vietnamese american rooted in Northern Virginia. As the Digital Organizer, they amplify our work online by creating and maintaining content for our newsletter, website, and social media accounts. They started first as Hamkae Center's Membership & Communications Associate to pursue their passion for exploring and helping flourish the potentials of a progressive AAPI collective in NoVA.
In their journey of understanding what it meant to be LGBT, Asian, and american at the same time, they found a love for learning the radical histories/movements of oppressed people here and everywhere, abandoning the pre-medical career track to instead explore what influences health from a societal perspective. They've done research on health inequities of marginalized populations at the national level as an NIH intern, as well as at the local level with Appalachian communities as a student researcher, and they're excited to do work that helps Vietnamese and other Asian americans realize and change the greater forces that impact our health and well-being, beyond the individual.
They enjoy eggplant, trying local immigrant-owned restaurants, finding ways to get things for free, and taking the stairs.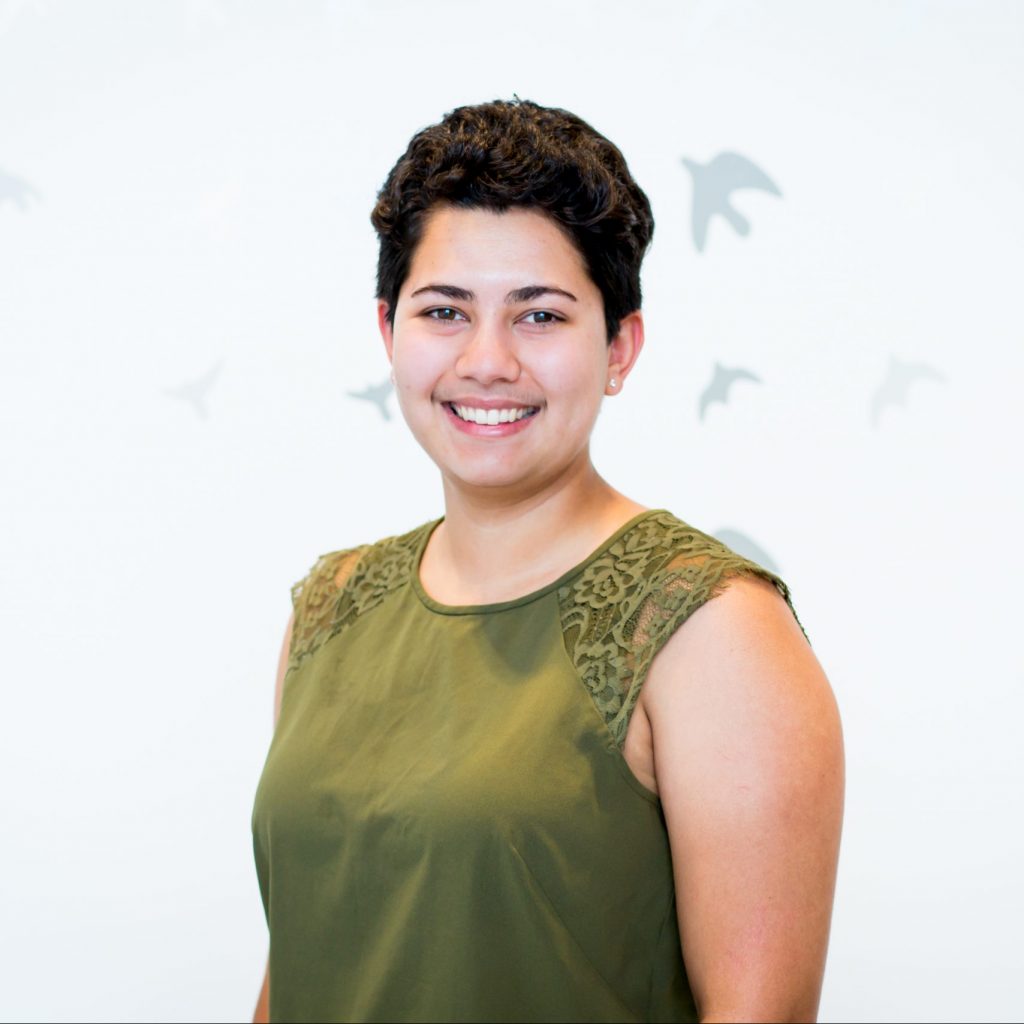 she/they
Sami Watson is Hamkae Center's Field Coordinator. They are a queer, second-generation Indian American who was born and raised in rural Central Virginia.
Sami is interested in social justice and promoting civic engagement, especially in underrepresented communities. She has experience in community organizing and politics, including managing political campaigns.
In her free time, Sami enjoys gardening, trying new food, and playing games with their friends, family, and cats.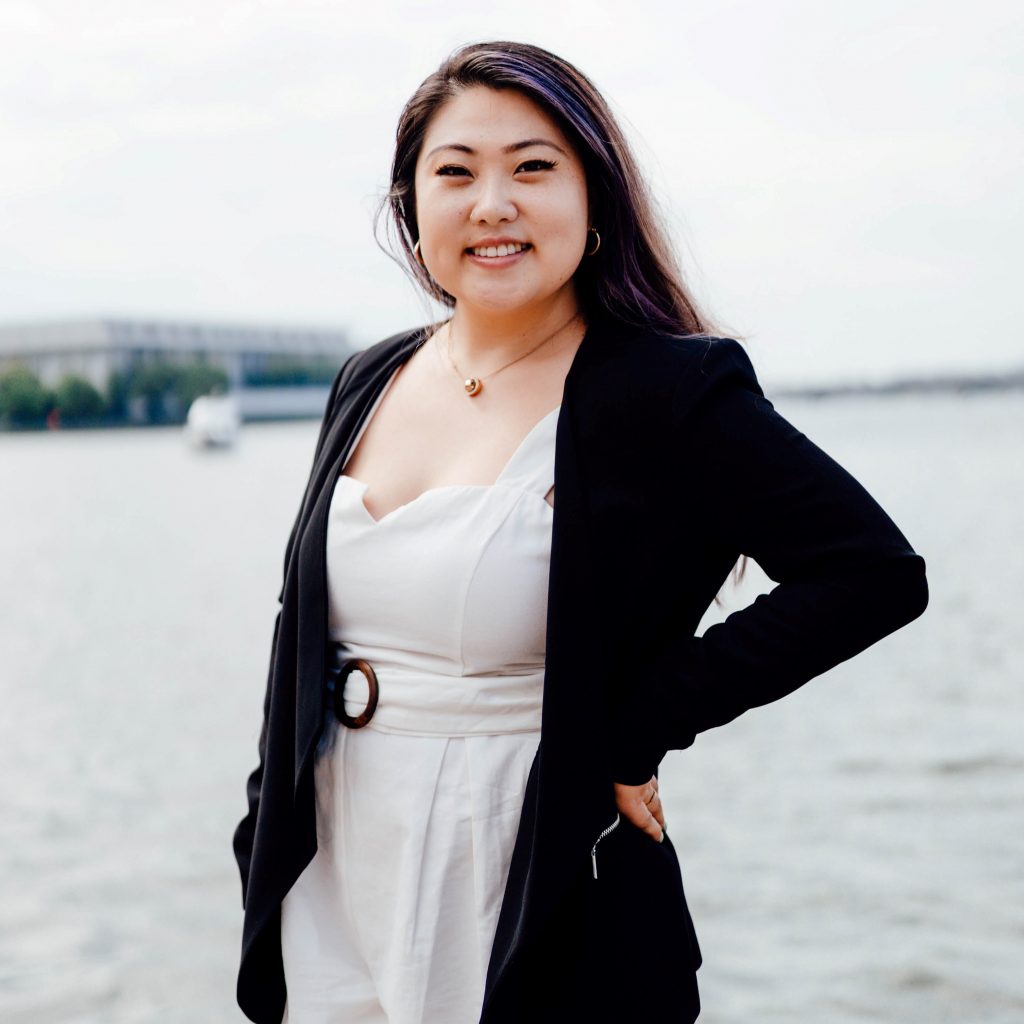 she/her
Sarah Liu is Hamkae Center's Public Health Program Coordinator. Born in Tokyo, Japan to Japanese and Taiwanese parents, she is bilingual in Japanese and English. She has an educational background in Global Maternal & Child Health.
Sarah strives to create more equitable health structures for Asian Americans in her role through public health education, connections to services, and advocacy. Her passions in violence prevention and reproductive health equity stem from her experiences in El Salvador, where she worked with organizations to combat malnutrition in children, tackle violence against women, and advocate for more reproductive health education. Her other previous health experiences include investigating the accessibility of menstrual products for communities of color in Colorado and working alongside Postpartum Support Virginia, advocating for support groups for mothers experiencing PMADs. Most recently, she worked as a public health consultant for Community Organizing Radical Empathy.
In her spare time, Sarah enjoys playing volleyball, traveling, singing karaoke, cooking, spending quality time with friends and family (including her adorable dog), being a foodie, and writing reviews on Yelp.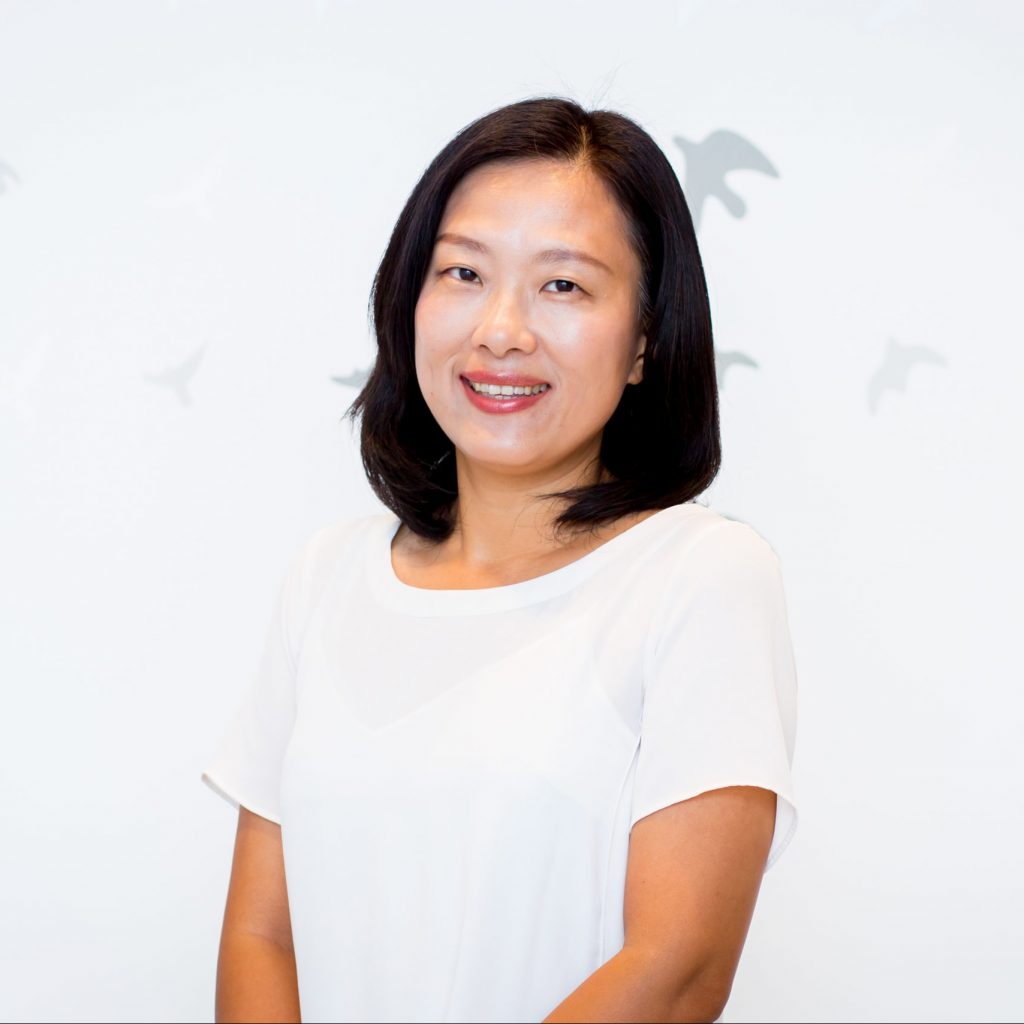 she/her
Sejung Park (박세정) is a Legal Services Coordinator who is fluent in Korean and English. She was born in South Korea. She majored in broadcasting and reporting in college. Before joining Hamkae Center, she helped small businesses at a Korean radio station in Northern Virginia. This is her first time working in the nonprofit field. She wants to help make a change in the community for the better.
In her free time, she likes working out, listening to music, walking, and hanging out with her family.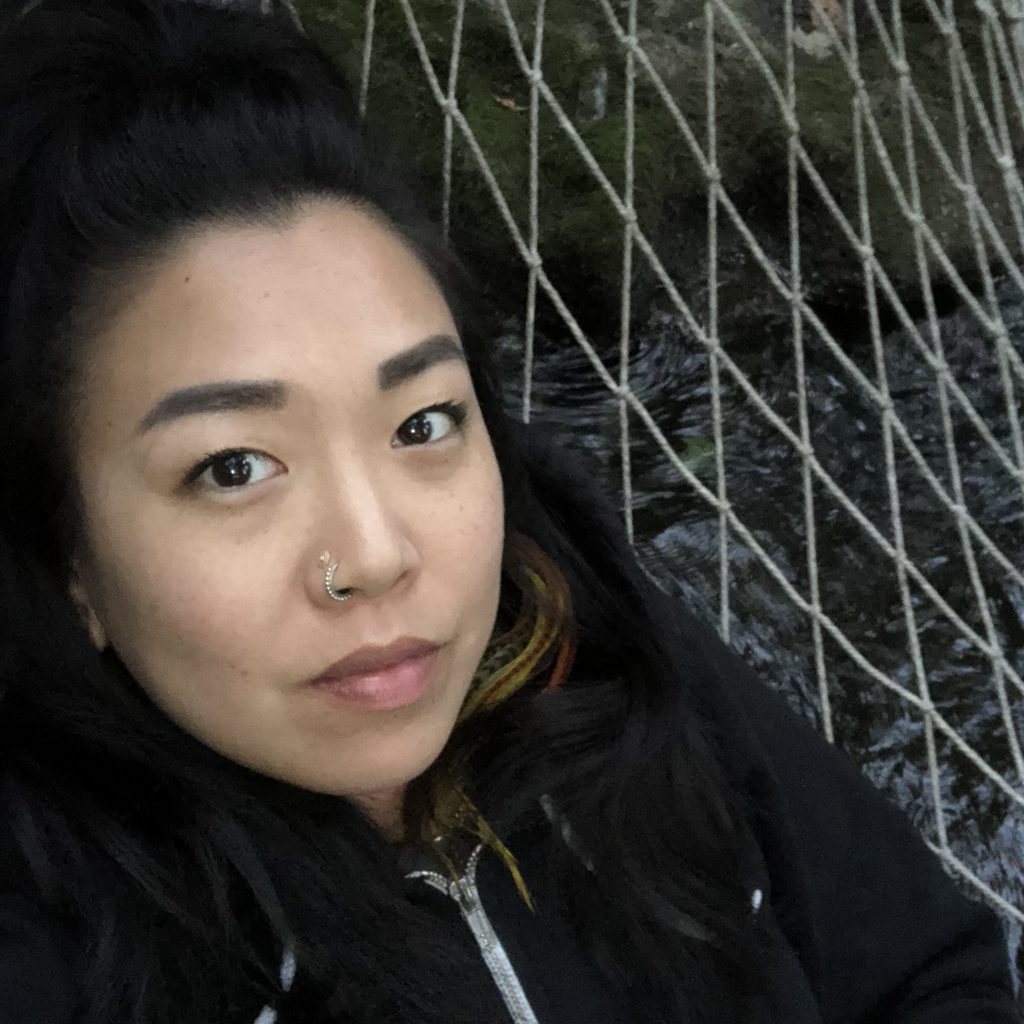 she/her
Shina is a first-generation Korean American who has recently returned to the DMV area after spending the last 18 years in the San Francisco Bay Area.
Her professional background has been concentrated in client-facing customer service and vendor relation roles within the food and service industry. Her most recent experience as a general manager and event coordinator in Oakland, CA has sparked her interest in, and motivated her to concentrate on, community-focused approaches to running and supporting local small businesses. Her latest experience, combined with her degree in social psychology, has taught Shina to wholly believe in the power of building constructive relationships between people through meaningful communication that drive diversity, equity, and inclusivity to achieve common goals that will better our communities as well as the individuals who bring them to life. She also hopes to continue her education to complete her master's degree in social work.
In her personal time, Shina loves to be outside in nature exploring and experiencing new places, admiring antiques and vintage artifacts, walking, reading, and being with her family, usually cooking and eating.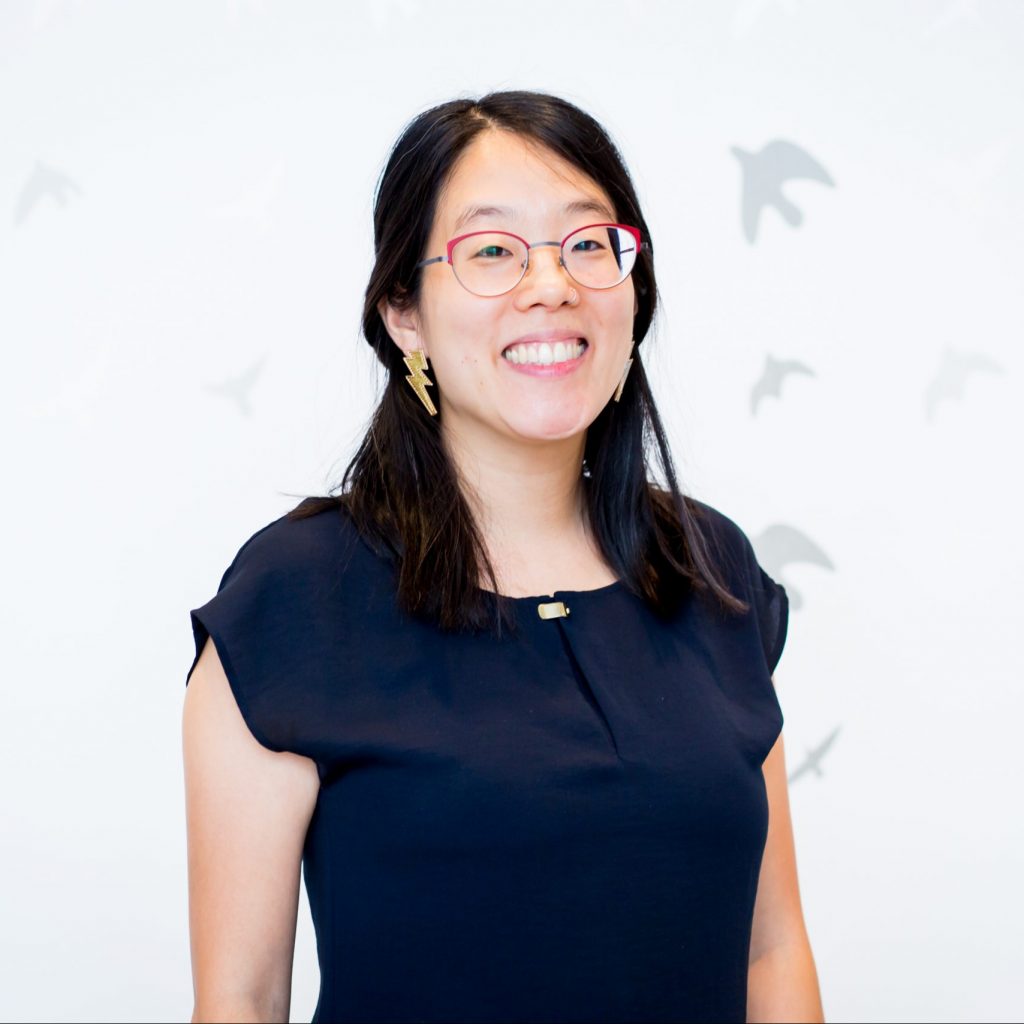 she/her
Sookyung Oh (오수경) joined Hamkae Center as its first Director in January 2017. Her role is to lead an awesome team and build a strong organization to realize the mission of organizing Asian Americans to achieve racial, economic, and social justice. Previously, she coordinated national immigrant rights campaigns for NAKASEC National.
Sookyung has worked at the American Federation of State, County, and Municipal Employees (AFSCME) as a Public Policy Analyst and The Commonwealth Institute for Fiscal Analysis in Richmond, VA as a State Policy Fellow. She started organizing in Asian American communities at the Jaisohn Center and at Asian Americans United in Philadelphia. Currently, she is on the boards of the Virginia Civic Engagement Table, Virginia Coalition for Immigrant Rights, and the Alliance for Human Services of Fairfax County.
She is a 2nd-generation Korean American who enjoys comic books and the D.C. blues scene.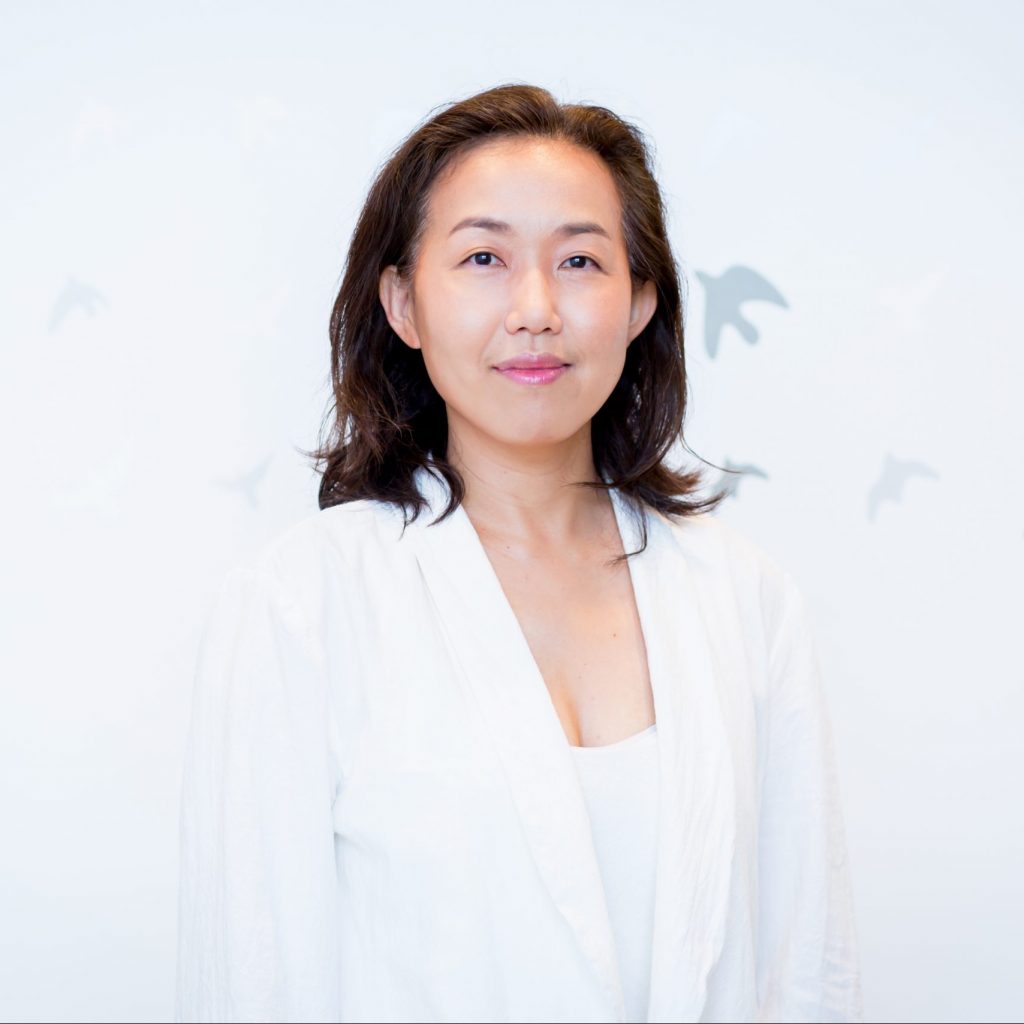 she/her
Soyoung Yoon (윤소영) was born in Seoul, Korea. Before she joined Hamkae Center, where she focuses on providing immigrant legal services and other community support, she served immigrant-owned small businesses in Northern Virginia at several accounting firms and was a freelance graphic designer. She believes that every human being has equal rights and a duty to protect those rights, as well as fulfill their civic responsibilities.
In her free time, she likes drawing, reading, and walking.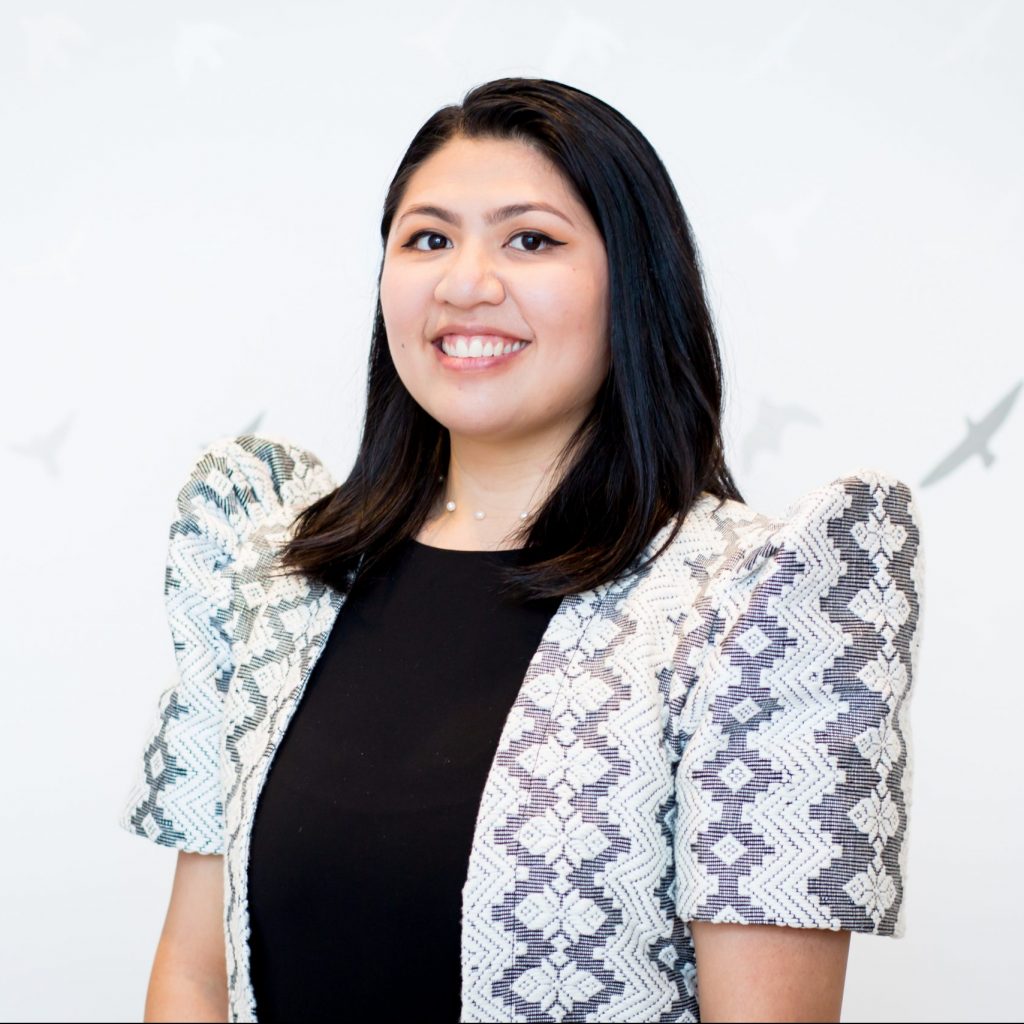 she/her
Zowee Aquino is a queer, 2nd generation Filipino American from Hampton Roads, VA interested in intersectional health equity. As the Policy & Communications Team Lead, Zowee pursues opportunities to advance a grassroots policy advocacy agenda to elected officials, media, and other stakeholders. In her previous role as the Community Health Organizer, she advanced health equity for Asian American communities, statewide health access policy, and COVID equity for AAPI and other immigrant communities in Virginia. She believes that everyone has dignity and worth, and that amplifying lived experiences and building relationships are critical to changing power dynamics to create lasting change.
In her spare time, she likes to sew, sing, weightlift, and spend time with friends and family.