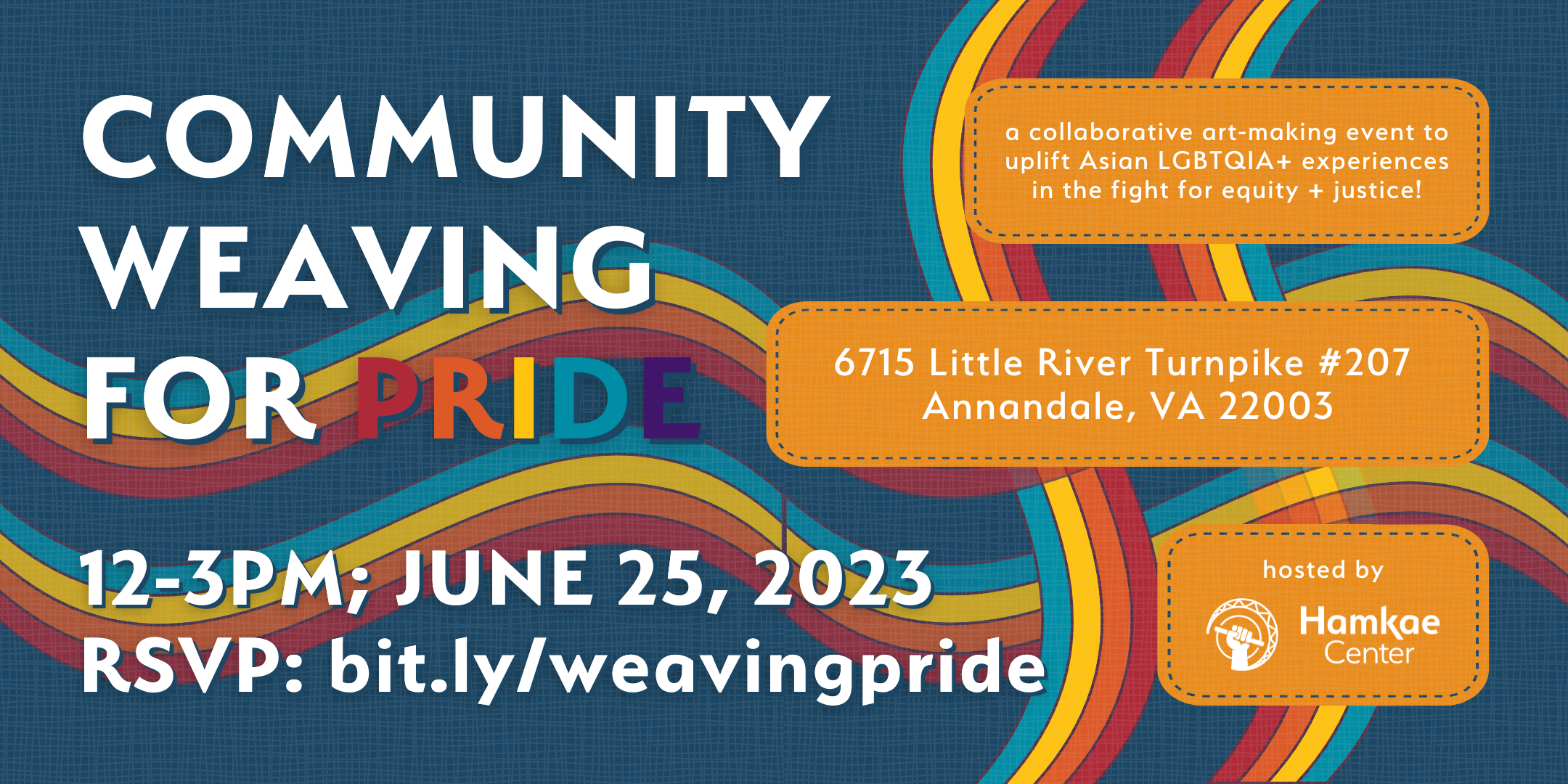 As right-wing legislators continue to threaten trans lives in Virginia + across the country, we summon the courage to resist these attacks by building deeper bonds with our LGBTQIA+ community members.
Like individual threads that interlock w/ each other to form a vibrant tapestry, our community of LGBTQIA+ Asian Americans embodies resiliency and a diversity of experiences.
This Pride Month, Hamkae Center invites you to join us in a community weaving activity to recognize that our communities' liberations are woven together, and celebrate the collective strength of queer creativity.
Staff will prepare a communal loom and strips of fabric in Pride colors. Participants are invited to share their messages for Pride by writing on the fabric strips and weaving them into the communal loom. The finished weaving will be a collaborative piece of artwork that we can take to future rallies and represent the myriad of voices from our community, united by a shared vision for equity.
We'll have snacks available. All are welcome!