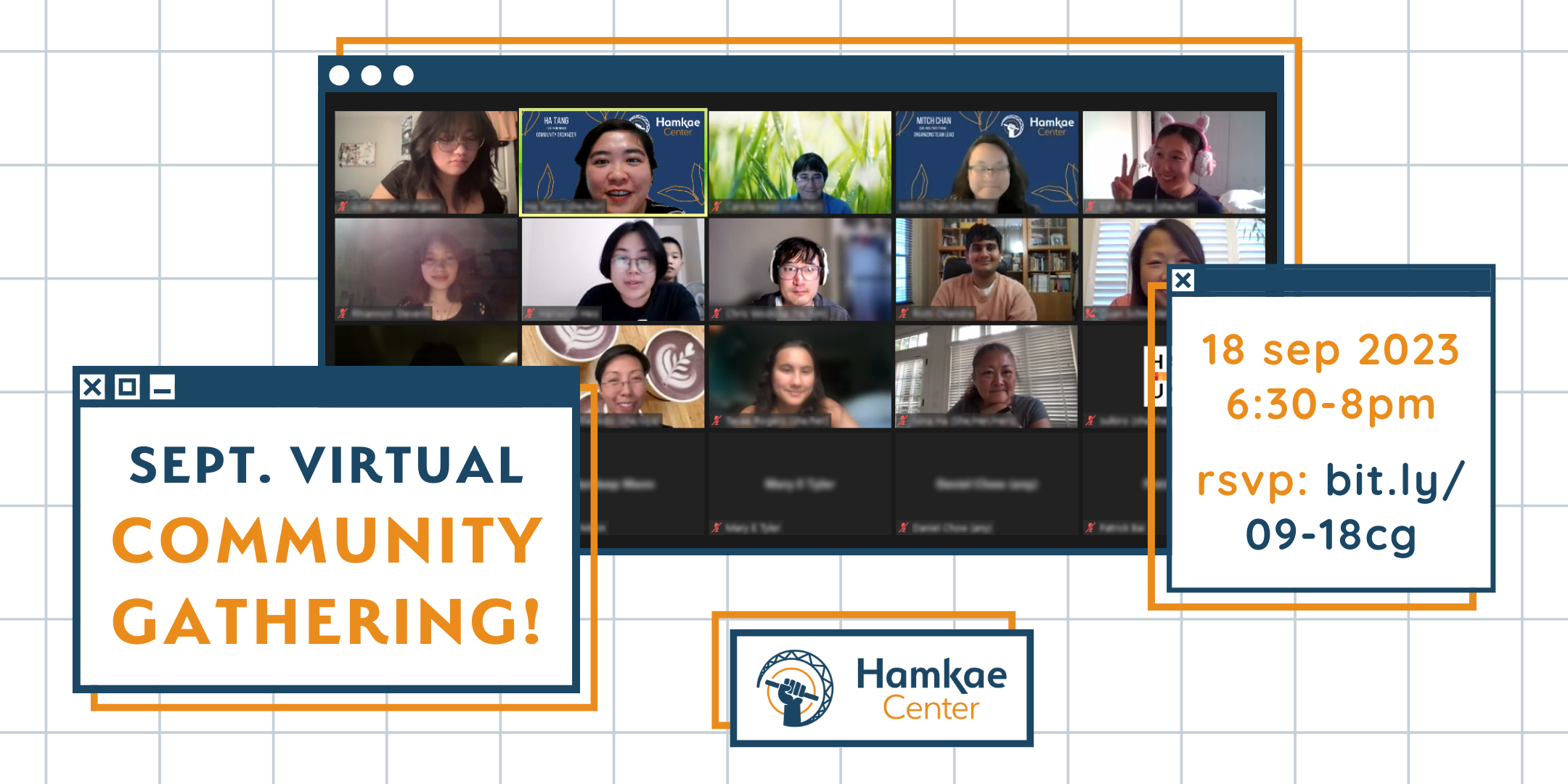 6:30-8pm EST on 18 September 2023; virtual on Zoom
Join Hamkae Center for our monthly virtual gathering! This time, we're talking reproductive justice: we'll do an overview about what has happened to abortion access nationally and in Virginia due to the 2022 Supreme Court decision, discuss our experiences and thoughts about reproductive rights and health as Asian Americans living in Virginia, and offer messaging guidance about how talk about reproductive justice with others.
Bring a friend or family member who might be interested in learning more!