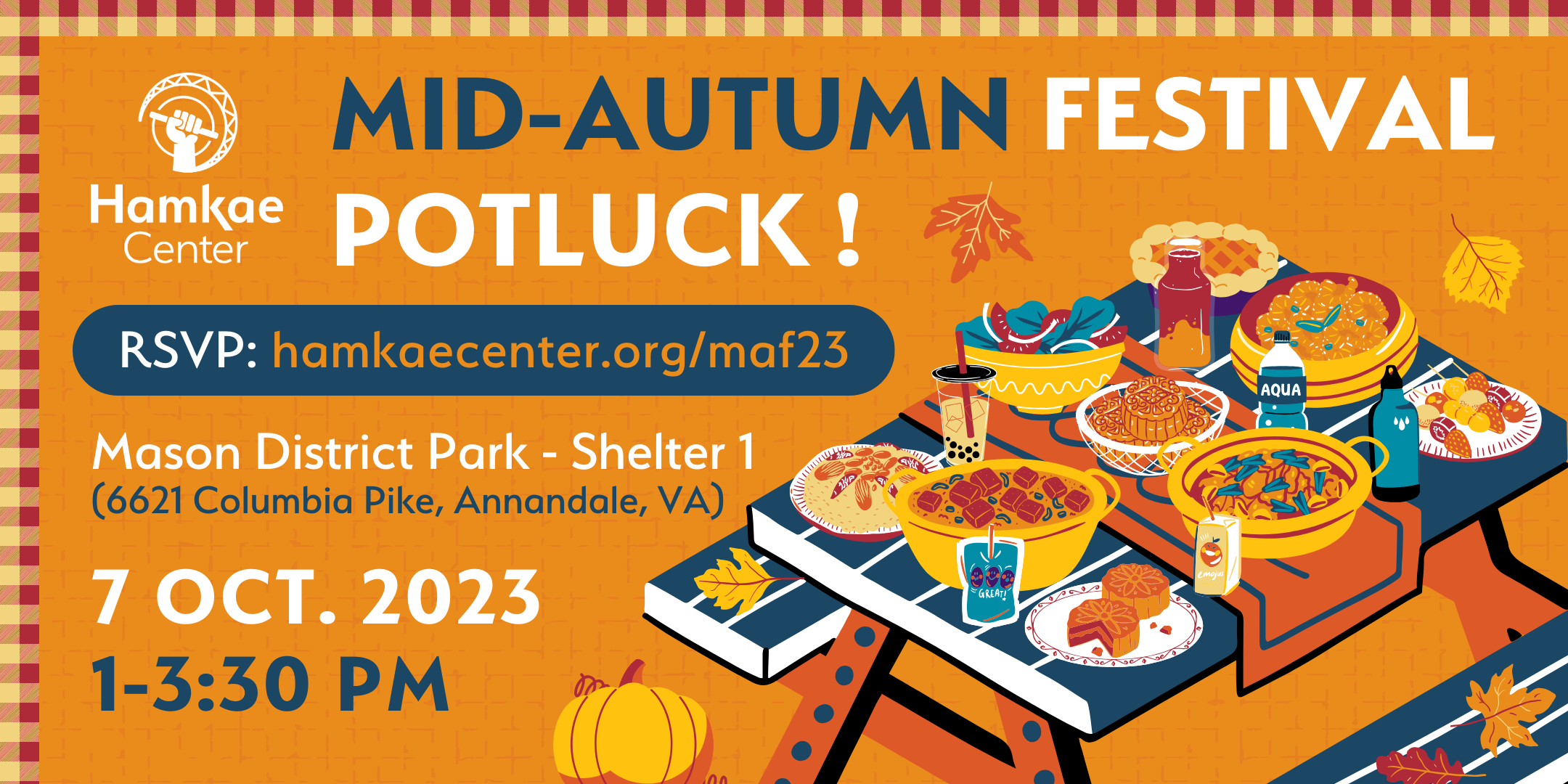 Join Hamkae Center in celebrating the Mid-Autumn Festival with a community potluck! 🍂🥮 Let's enjoy food, make friends, and get crafty. We'll also be participating in Adoptees For Justice's Day of Action, to urge Congress to endorse an inclusive Adoptee Citizenship Act. Let's celebrate all members of our families- chosen, biological, adoptive, and beyond- and make a powerful statement of unity and progress, together!
FREE and open to all; please bring friends, family, and a dish to share! 🍲 If you wish to invite someone, send them this page; each person should RSVP separately so that we can get an accurate headcount.
If you cannot come but would still like to support, donate to support our work!