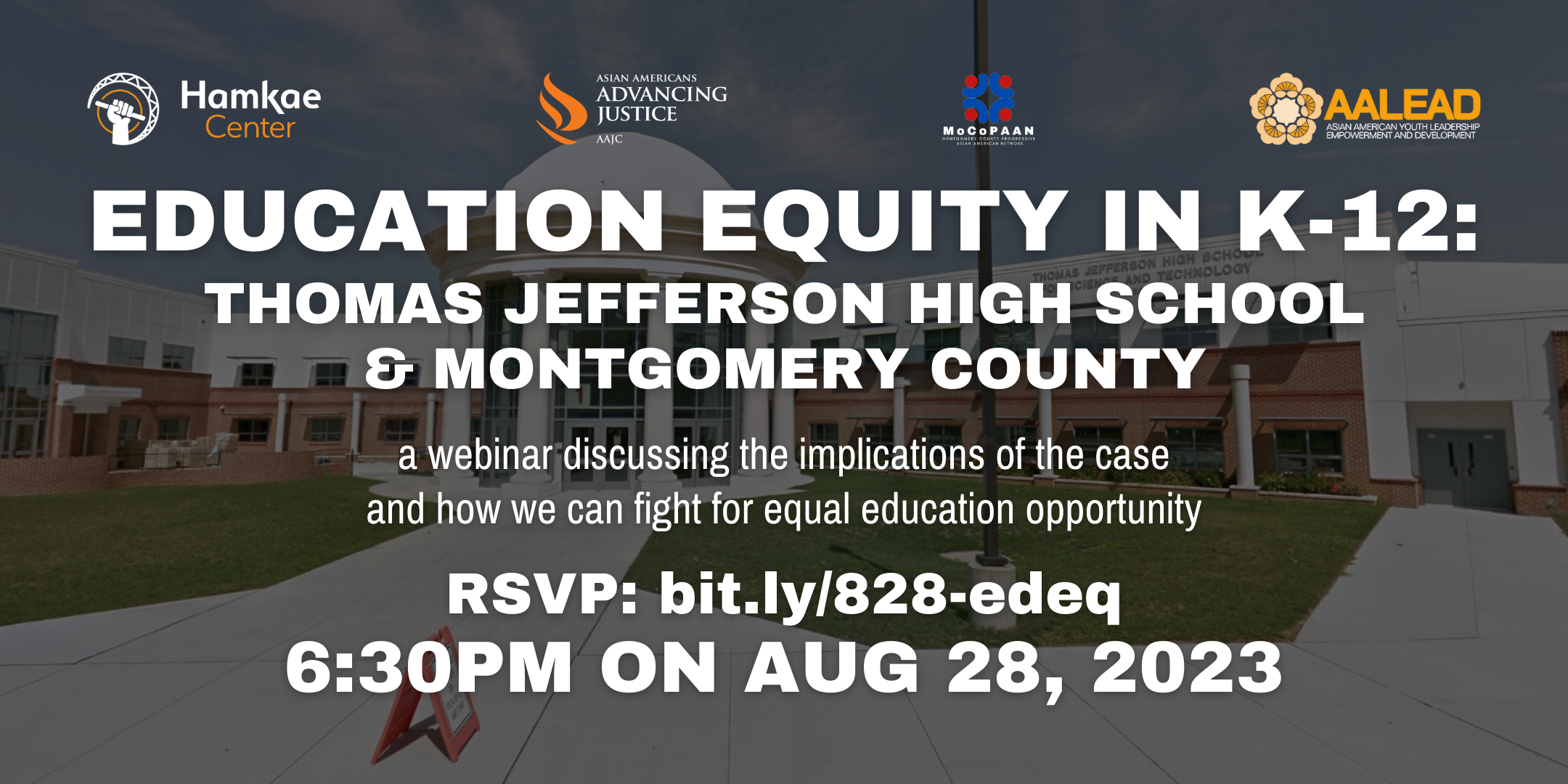 On the heels of the Supreme Court's ruling against affirmative action at Harvard and UNC, opponents of racial equity in education are attempting to erode important advances at the K-12 level and beyond. On August 22, 2023, an anti-education equity group filed a petition to SCOTUS in hopes of reversing the progress made in student body diversity at Thomas Jefferson High School for Science & Technology, the #1 high school in the country.
All students deserve a fair shot at receiving an excellent education, regardless of their income, where they grew up, or their racial and ethnic background. Our country's courts and public school systems have long recognized the barriers to equal educational opportunity that have historically disadvantaged African Americans, Asian Americans, Latinx students, other students of color, economically disadvantaged students, and English Language Learners nationwide. We need policies that address these long-recognized barriers to equal education opportunity- and we need the courts to protect these policies.
Join Hamkae Center, Asian Americans Advancing Justice (AAJC), Asian American LEAD, and Montgomery County Progressive Asian American Network (MoCoPAAN) for a pertinent webinar to learn about:
What happened, what the filing means, and what to expect with the SCOTUS process
The potential impact this case will have on equity and civil rights protections
There will be time for discussion and Q&A. This webinar is open to all except press; if you are a member of press, please contact Zowee Aquino at zaquino@hamkaecenter.org.