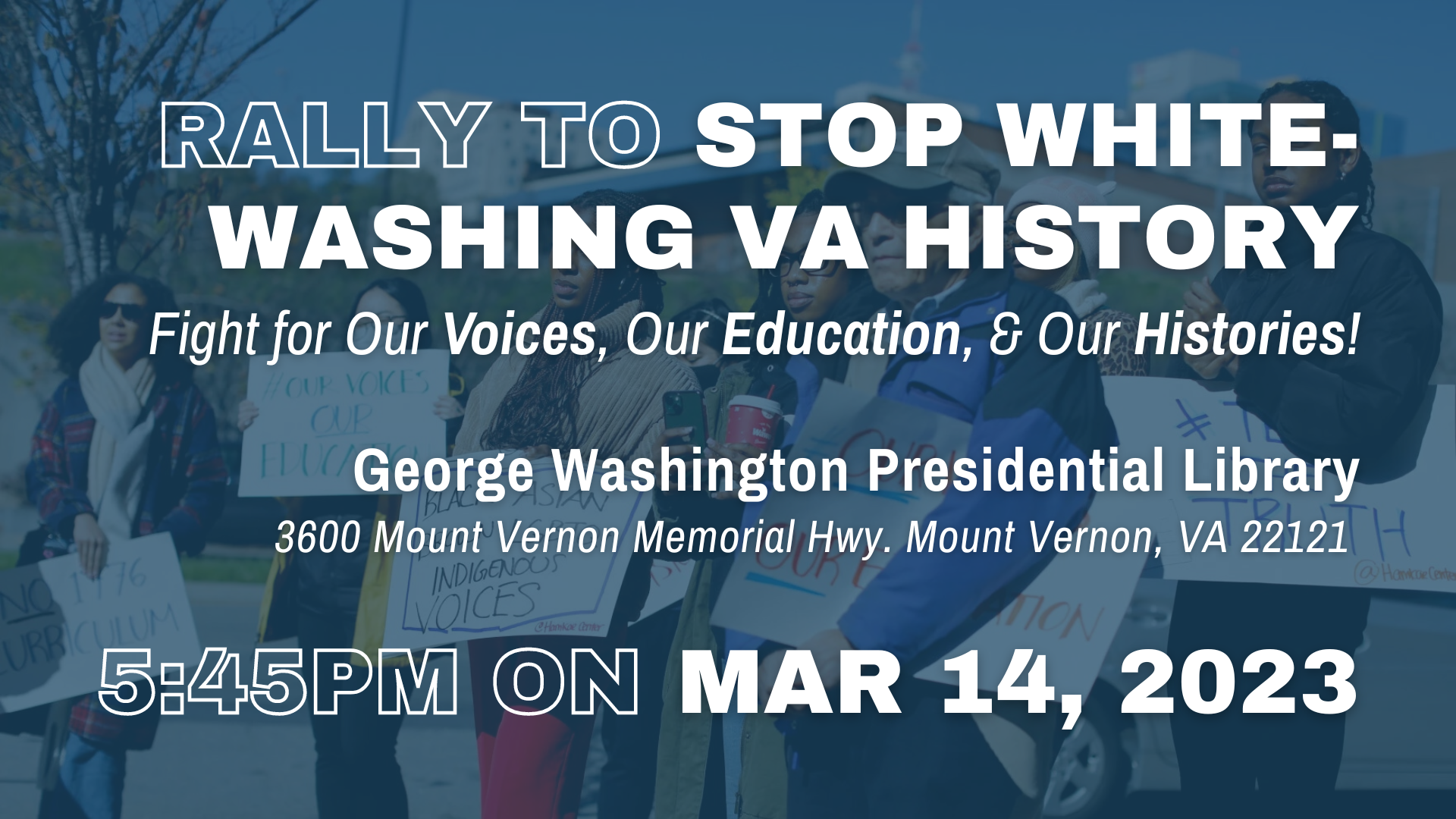 Join students, parents, educators, advocates, and organizations for a rally to stop the whitewashing of Virginia's history before the History SOLs Town Hall at Mount Vernon
Former Supt. Jillian Balow and Gov. Youngkin's administration disrupted the ongoing History & Social Sciences SOL revisions process for 8 months to introduce right-wing ideologies behind closed doors into Virginia's public education.
The resulting January 2023 History SOLs draft is developmentally-inappropriate, historically-inaccurate, and politically-motivated– erasing marginalized communities' histories and prioritizing white-dominant narratives. This is FAR from the education that our youth deserve.
We demand the Board of Education to reject the unacceptable, whitewashed January 2023 draft and move forward with the August 2022 draft that ACTUALLY gives an education that reflects our perspectives and histories
After the rally, join us to sign up to give public comment at the town hall. The town hall begins at 7pm.