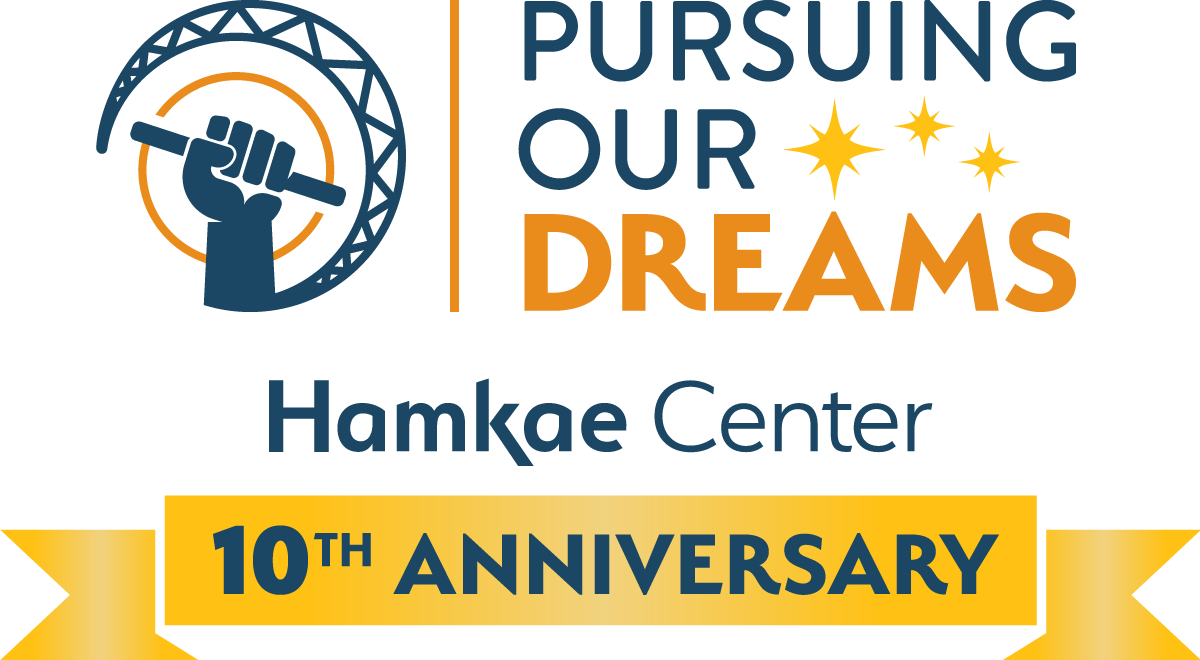 We invite you to join us for a celebration of Asian American community power-building and Hamkae Center's 10th anniversary! Pursuing Our Dreams 2023 will be held at 6:30-9:30 PM on Thursday, June 8, 2023 in Falls Church, Virginia!
The evening will feature a buffet dinner of Asian cuisines, an exciting silent auction, DJ and dancing, and the presentation of awards to and brief remarks by honorees, including:
Edgar Aranda-Yanoc (founder of VACOLAO, currently at the Meyer Foundation)
The Commonwealth Institute for Fiscal Analysis
State Senator Ghazala Hashmi, Ph.D. (Senate District 10)
The Honorable Mark Lee Keam (former state delegate, currently the Deputy Assistant Secretary for Travel and Tourism Industry & Analysis for the Biden Administration)
Sara Touraif (Hamkae Center Youth Power awardee), and
Founding staff and community members of NAKASEC VA
Funds raised through this event will support our ongoing efforts to achieve social, racial, and economic justice in Virginia.
How can you participate?
Attend Pursuing Our Dreams 2023!
Tickets are available NOW! The pricing is pay-what-you-can, from $75 to $150 (full price). Tickets are available for children ages 2-12 for $50 (fixed price).
Become a sponsor of Pursuing Our Dreams 2023!
There are a variety of sponsorships available for organizations and individuals. You will receive recognition and other benefits for your sponsorship. Visit the sponsorship page for a full description of sponsorship opportunities and benefits.
Donate an item to the silent auction!
Are you able to contribute an item or package to the silent auction to help Hamkae Center raise money at the event? We're happy to accept anything ranging from event tickets to baked goods, restaurant gift cards, hotel or vacation stays, tasting experiences, gift certificates to classes or workshops, themed baskets, or other merchandise or experiences! Contact Patrick Canteros at pcanteros@hamkaecenter.org if you'd like to give to the auction.
Make a donation to Hamkae Center!
Your tax-deductible contribution will support Hamkae Center's organizing, civic engagement, community services, leadership development, and grassroots policy advocacy.
Spread the word about the event!
Follow us @hamkaecenter on Facebook, Instagram, Twitter, and TikTok for shareable event posts, stories, tweets, and videos.